Is The Heat Making Your Hair Look Tired? Advice from Hairdressers Brisbane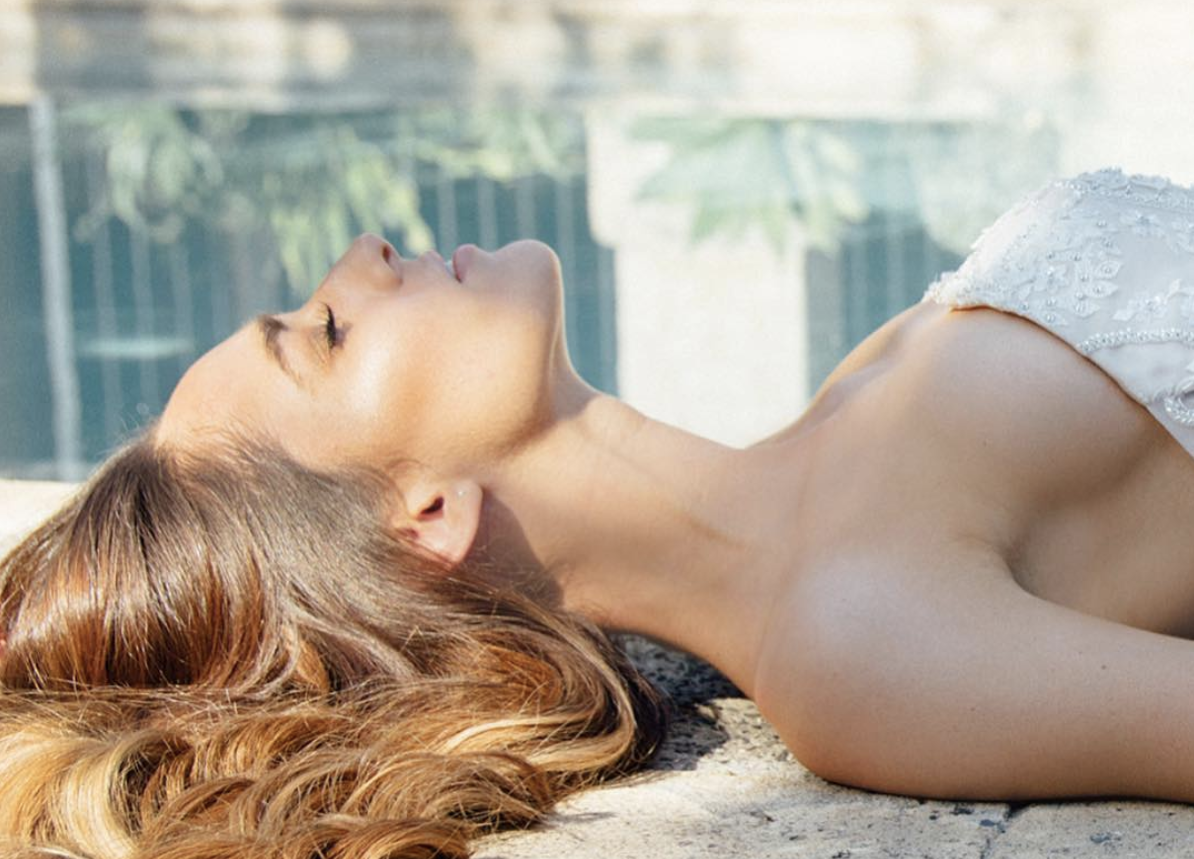 We all know that salt from the ocean, chlorine from the pool and UV from the sun can make our hair look dry and tired. But that doesn't mean we'll be skipping out on the fun of summer anytime soon. Our Brisbane hairdressers share their top tips for keeping your hair healthy and soft during the warmer months.
Ease Up on Heat Styling
Given that your hair is already getting plenty of heat under the Australian sun, anything else you do with hair straighteners or curling wands is adding fuel to the fire. This doesn't mean you need to stop heat styling altogether, but remember the toll it will take on your hair if you do it every day.
Try to embrace the natural state of your hair every now and then (a little taming product will be your best friend).
If you simply can't bear to go au natural, at least remember to always use a heat protectant spray!
Wash Less Frequently
Much like using heat styling tools too frequently, washing your hair too often will leave it looking dry and frazzled. Shampoos strip your hair of the natural oils that make it look moisturised and soft, so do what you can to lengthen the time between washes. NAK has some great dry shampoos that can help you with this.
Go Natural
Speaking of shampoo, we can't begin to tell you how important it is to use a shampoo that will take care of your hair instead of damaging it. So throw out any shampoo bottles with sulphates or parabens and instead opt for natural, salon-quality shampoos and conditioners. While they can be more expensive than supermarket brands, you'll save so much money not having to see a hairdresser to fix damaged locks.
We recommend the NAK Aromas range for medium to thick hair, and the NAK Structure Complex range for finer or damaged hair.
Invest In Hair Oil
After you wash your hair in summer, follow up with a nourishing hair oil or leave-in conditioner. Hair oil is like a big drink or hydration hit for your hair, and an oil with argan oil is best. AROMAS oil by Nak can be applied to wet hair just before drying or to finished styles to add shine, control frizz and provide heat and colour protection. With the weather being particularly sunny and humid in the summer season, our hairdressers suggest in Brisbane this is a necessity!
Get a Vitamin Hit
Beyond investing in high-quality hair products, we'd also suggest upping your intake of vitamin-rich foods to nourish your hair from the inside out. Eggs, salmon, nuts and avocados all contain the healthy fats that promote hair growth. Meanwhile, dark berries and leafy greens like spinach contain antioxidants and vitamin A to keep your hair looking healthy and moisturised.
Opt For a Smoothing Treatment
If your hair is super unruly, wide and fluffy, with a natural bend that doesn't sit in a curl, we refer to this as fat hair – and you may want to consider a smoothing treatment to control it.  This in an in-salon service and last up to four months. It's suitable for any hair type – even the most distressed chemically-treated hair – and is, in the words of many of our clients, LIFE CHANGING (at the very least, it's definitely hair changing).
We also recommend NAK Structure Complex to help maintain the results at home.
Schedule a Regular Trim
To stave off split ends, book a trim with your hairdresser every six weeks. To keep you accountable, book the following four on your next visit to the hairdresser and add the dates to your calendar on the spot.
To book an appointment with the hairdressers Brisbane team at TWIDALE, please get in touch.