The Biggest Bridal Makeup Mistakes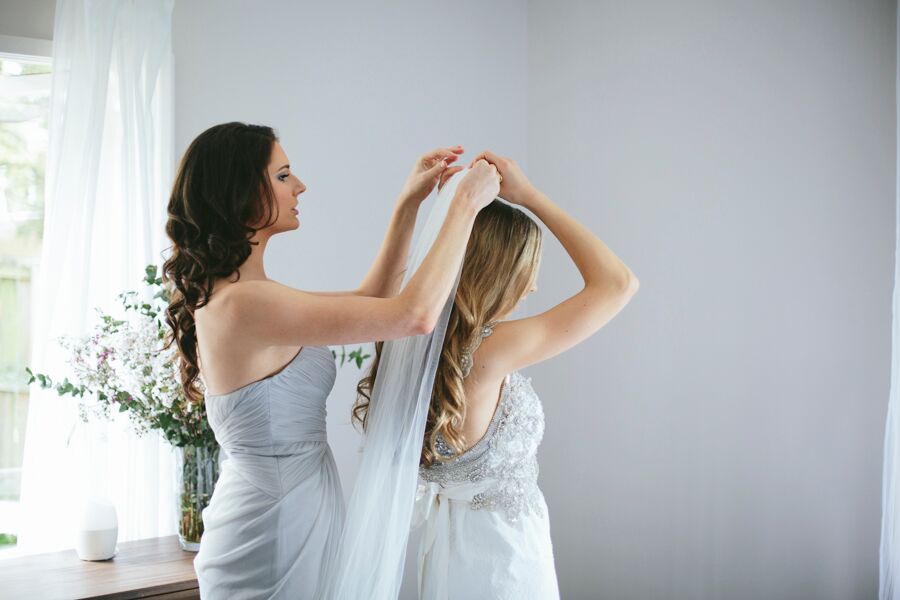 If there's one time you want to be one hundred percent happy with your hair and makeup, it would definitely be your wedding day. Here are the most common bridal makeup mistakes we see, and they're way too easy to avoid once you know about them!
Dramatic Eyes
Here at TWIDALE, we all love a dramatic smoky eye. But usually, we'll only use them for night events. For a daytime wedding, where you'll most likely be wearing a white dress, smoky eyes can look incredibly heavy. This isn't to say you can't add definition to your eyes with beautiful long eyelashes or gorgeous tints of eye shadow, but it's best to keep it on the natural side.
Experimenting on the Day
If you've organised a trial run for your bridal hair and makeup, run through all of your ideas with your hair and makeup artist during your trial, not your wedding day. Wedding day preparation runs on a tight schedule, so the last thing you want is to be done up with an out-there hairstyle or makeup look you end up hating. Avoid the stress by testing different looks before your big day.
Forgetting Waterproof Makeup
This is a big one. Wedding day makeup needs to be able to withstand a few tears. Things like waterproof mascara, individual lash extensions (instead of lash strips) and an effective setting spray are all must-haves on the big day.
Getting Caught Up in Beauty Trends
Seen a makeup or hair look during fashion week that you fell head over heels for? While we're all for adding personality and individuality to your hair and makeup, it's important to remember that you'll be looking at your wedding photos for decades to come – so we always recommend relying on timeless looks.
If you're set on something bold, chat to your hair and makeup artist on how you can incorporate elements of your desired look in subtle ways.
Excessive Fake Tanning
The bridal beauty mistake we see most often is an overdone fake tan. Before you book in for a spray tan, remember that a white wedding dress will make your tan seem much darker. Book in for a test tan a few months before your wedding to make sure your tan looks natural, and make sure to properly moisturise dry areas of your skin like your hands and neck.
Lashes That Don't Suit
There is a lot more to lashes than just length. Different types of lashes are going to suit different types of eyes, so it's important to choose lashes that will suit yours and not overwhelm them – whether that be a subtle finish with individual lashes or a more statement eye using a fluffy lash fitted perfectly to your eye shape.
If you have hooded eyes, for example, lashes that are slightly longer at the centre will create depth and the illusion of your eyes being a little more open.
Too-Dewy Skin
While a dewy makeup finish looks stunning, it doesn't photograph too well, and can sometimes make your skin look oily in wedding photos  – not ideal! If you're set on a dewy finish, make sure your skin is primed properly to keep excess oil at bay. For flawless skin, read up on our article about how to achieve an airbrushed makeup look.
To book your bridal makeup and hair with TWIDALE, get in touch with our team.