Client Love: A Chat with Brisbane Style Icon Brooke Falvey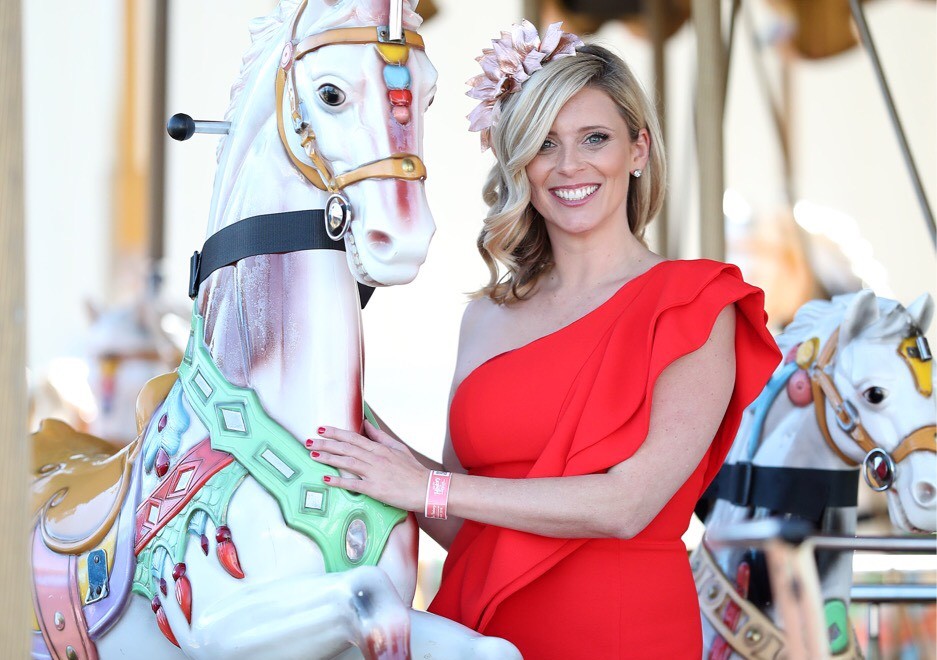 Last week, we had a chat to one of our beautiful clients Brooke Falvey, about what she's up to around Brisbane and why she uses TWIDALE for her event hair and makeup.
Brooke, tell us a bit about yourself and what you do
I'm a journalist, marketing and comms officer, fashion blogger and now a fashion editor. I launched my lifestyle blog, Blonde Ambition, in 2012 and my fashion-focused Instagram account, What Brooke Wore, in 2015.
I've worked for a couple of not-for-profits doing Marketing and Comms including Mater Foundation and the Smiling for Smiddy program, and I recently joined the team at Mummy's Wish—a Brisbane organisation doing amazing work supporting mums (with children under 12) who have cancer.  In March, I also joined the team at U on Sunday in The Sunday Mail as Fashion Editor. So right now, I'm pretty darn busy!
What does a typical day look like for you?
I usually get up around 7am, shower, curl my hair for that tousled 'I just got out of bed' look, and pop on some light makeup and then try what feels like 75 outfits in a bid to find something that suits who I want to be that day. Once I'm dressed, I swing past my parents' garage door to grab a quick #OOTD photo before I head to the office.
After work, I tend to attempt to unwind while checking out what's happening on Instagram, writing blog posts and also looking at my favourite online stores for pieces to feature in U on Sunday.
Why do you use TWIDALE for your event hair and makeup?
I'm pretty useless when it comes to doing my own makeup, every time I try to put on eyeliner, I stab myself in the eye so it seemed safer for everyone for me to put myself in the hands of Jo and Court, who not only know what they're doing – they do it amazingly well!
I love visiting TWIDALE in the lead up to an event because it's a chance to take a little time-out in the midst of the mayhem; Jo, Court and the ladies always keep me calm and relaxed (and laughing) and I leave knowing that whatever look they've done will have me looking fabulous and see me through the day and night!
Do you have any tips on preparing for a big event?
Organise your outfit and accessories early—if you leave it to the last minute, it's unlikely you'll find something you really love and feel fabulous in.
I always wash my hair two days before a big event so it's not super clean when it comes time to style it, that way it will sit better, be less fluffy and hold its style well.
And lastly, any hair and makeup must-haves?
The TWIDALE team? I tend to keep things pretty simple on a day-to-day basis; my daily makeup routine is tinted moisturiser, blush, mascara and lip balm. I swear by Carmex lip balm for saving my chapped lips, especially in winter. And when it comes to my hair, I can't live without my curling wand to get my loose, soft waves!
To book a hair and makeup appointment with the talented TWIDALE artists, please get in touch.