Do you need a wedding hair stylist for your bridesmaids?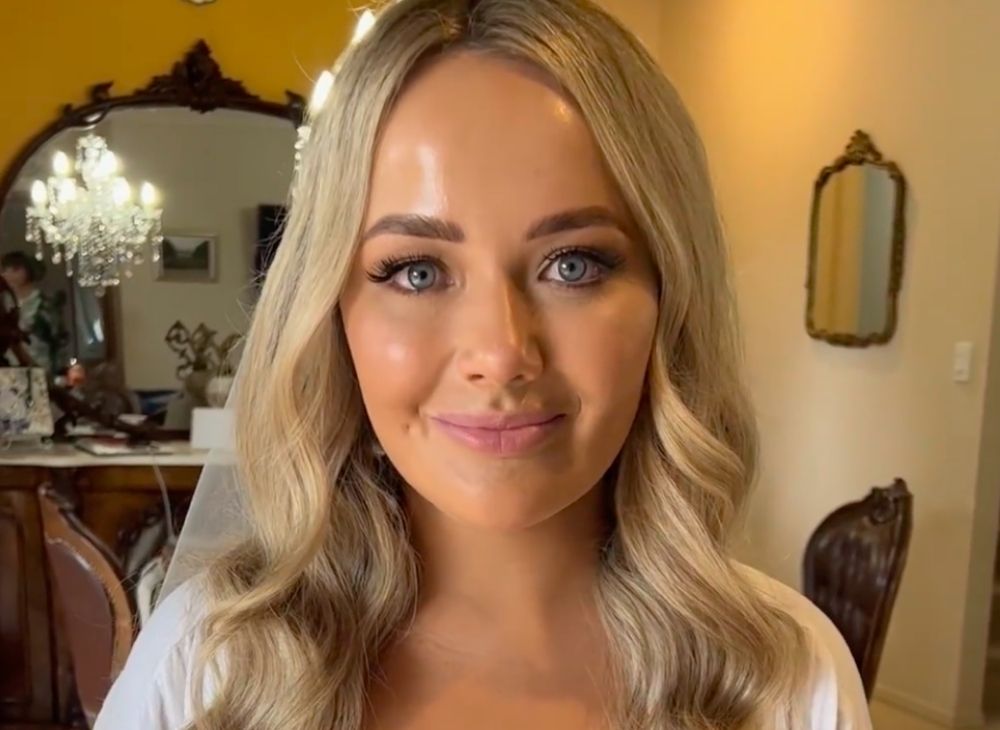 When it comes to your wedding, there is so much to look forward to. One of the most special memories that you, your family and your bridal party will have forever, is getting ready on the morning of your big day. You might be wondering whether you need a stylist for your bridal party. Ultimately, the decision is up to you, however, having one can help bring your vision to life. Here's everything you need to know about hiring a wedding hair stylist for your wedding.
What Are The Benefits of Hiring a Wedding Hair Stylist?
Your wedding hair stylist is going to be someone you can trust to make sure that your hair looks beautiful all day long. Not only can you achieve a more eloquent style than if your bridesmaids did their hair themselves, but a hair stylist is also able to transform your hair without damaging it. Wedding hair stylists can also help you incorporate unique bridal hair accessories. For some brides, if you're planning on an outfit change between the ceremony and reception, you may want your stylist to modify your hairstyle to suit your dress. These are all things you don't have to worry about doing yourself if you have a wedding hair stylist. If you're unsure what style to try, have a read of our guide to choosing the best hairstyle based on your wedding dress.
How Should I Plan My Bridesmaids Hairstyles?
The first thing to do is talk to your bridesmaids about what you envision for your wedding. Ideally, you want to strike a balance between what you have in mind and find out what they're comfortable with. Your bridesmaids are there to support and celebrate with you throughout the day, so it's important to look after them. Not everyone in your bridal party needs the same hairstyle. You can still create a cohesive look amongst your bridesmaids with slight hairstyle variations. This is especially true if your bridesmaids have different hair types, lengths and colours. A professional wedding hair stylist will be happy to work with you and your bridesmaids to achieve your goals.
How Can I Organise My Bridesmaids For My Wedding Hair Stylist?
It is important that you work out a plan with your bridesmaids and wedding hair stylist so that the day runs smoothly. In the event that you have several bridesmaids with really intricate styles in mind, you may want to opt for a team of wedding hair stylists to look after you. This significantly reduces the amount of preparation time without compromising on the final looks. If you're having a location wedding, try to plan around a hair stylist that is either local to you or be sure to have a space prepared for them to use. Your bridesmaids will almost always get their hair done first, so that more time and attention can be spent on the bride in the moments leading up to the ceremony.
Have a Wedding Hair Trial at Twidale
Already imagining you and your bridal party getting ready together on your special day? Why not book a wedding makeup and hair trial at Twidale to see your desired looks in real life. A trial is fun, experimental and one of our biggest wedding do's to ensure that your day is perfect months in advance. You can bring in an image as inspiration, and we can get to know your bridesmaids and address any hair concerns they might have well ahead of the date. At Twidale, we specialise in making brides, bridal parties and guests feel extra special for the day. Anything you can dream up, our team can help you bring it to life. Get in touch or book an appointment to chat to one of our girls about hiring a wedding hair stylist, or a team of stylists for you and your bridal party.