Easy Bridesmaid Hair Updos
If you're a bride, you have most likely spent hours dedicated to finding a wedding day hairstyle on Pinterest, but what about your Bridesmaids? Not only does the bridesmaid hair updo need to suit their dress, but it also needs to suit the varied hair textures and lengths. We have selected a handful of bridesmaid hair updos that are easy to create and suit just about anybody.
The Messy Bun
Delivering both messy and chic in one hairstyle, the messy bun is a popular bridesmaid hair choice. To nail this look, you are going to need some trusty bobby pins, texturising spray and love for intentional tendrils. What is great about the messy bun look is that it suits all styles of hair, from short to curly. Try adding a braid or a barrette for a bit of oomph.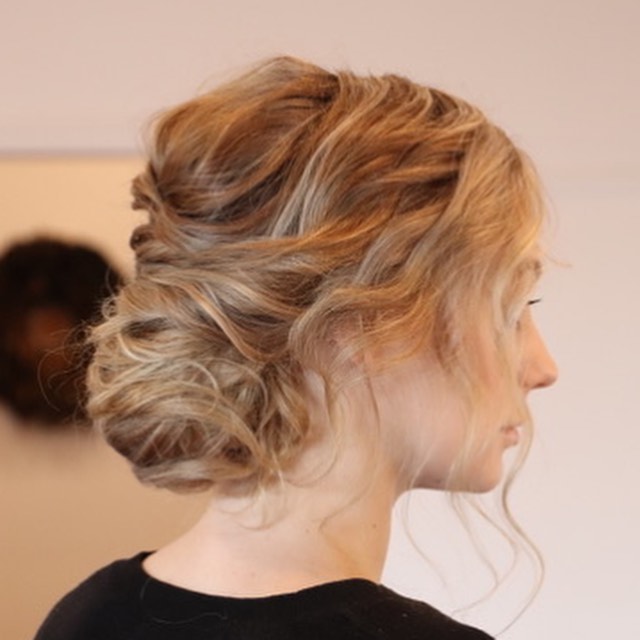 Ponytail
The classic ponytail is a perfect bridesmaid hair updo for those who want something simple, yet versatile. Not only does it look great on everybody, but there are so many ways to interpret this look. For a more modern approach, we suggest trying a sleek, low ponytail. If you are after a style that is both effortless and romantic, then go for a messy ponytail, with textured soft waves and a stylish twist design.
Braided Crown
One of the most timeless and versatile hairstyles to ever be created is the classic braid. This hairstyle can be adapted to create a variety of stunning updos, including the braided crown. Where elegant meets edge, this bridesmaid hair look is effortlessly chic and suits all hair lengths and styles.From a traditional crown braid to a fishtail braid, the variations are truly endless. We guarantee that this style will last throughout the entire celebration.
Hair Clips and Barrettes
One of the biggest beauty trends for 2019 is no doubt the hair clip and barrette trend. Donned by many celebrities and fashion/beauty bloggers, the humble hair clip is not just for keeping your bridesmaid hair free of flyaways. It is a fashion statement, and it's one we love. Whether your bridesmaids rock a centre part or a sleek ponytail, a pearl or diamond-encrusted hair clip can enhance a simple hairstyle.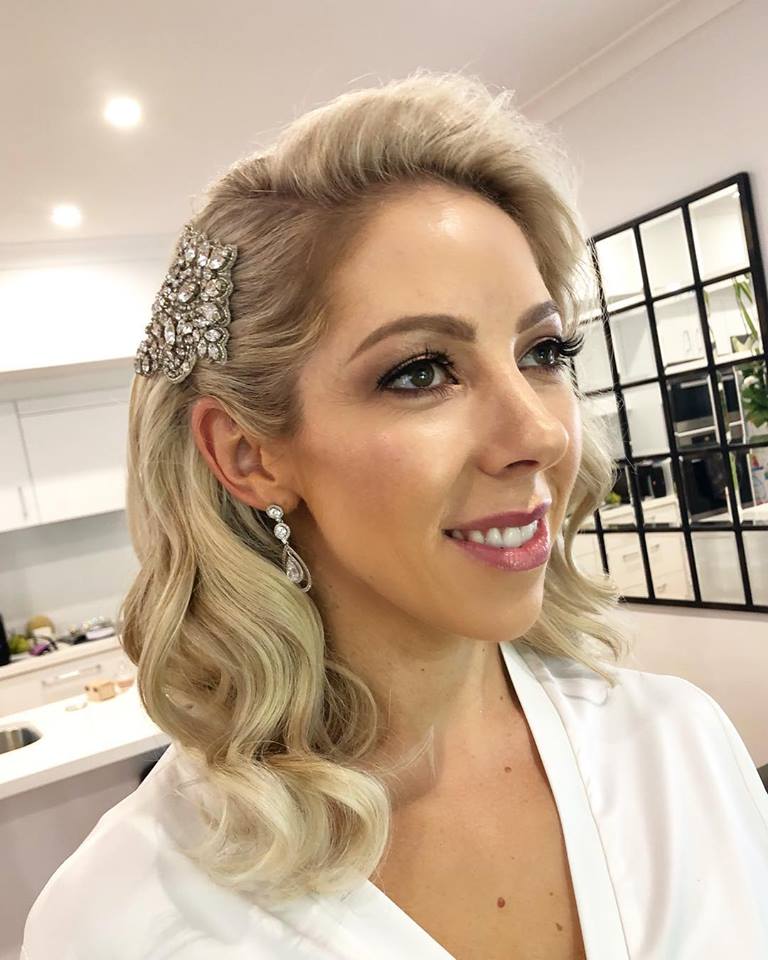 Need Help with Your Bridesmaid Hair Updos?
If you need help deciding on a bridesmaid hair updo, and would even like a professional hair stylish to create a unique hair concept, please get in touch to make an appointment with one of our elite Brisbane hairdressers.