Easy Eye Makeup Looks To Make You Stand Out
Want to create some high impact, low effort eye makeup looks? Sometimes simple is best, and simple doesn't mean boring. There are some fantastic creative looks out there that are very easy to achieve. If you've got a special event coming up or you are looking for new ways to apply eye makeup, we have three eye looks we think you'll love.
Mermaid Tears
One of the new eye makeup looks we keep seeing on celebrities and beauty gurus is 'Mermaid Tears' – bright coloured shadows applied around your tear ducts. It might sound a bit out there, but trust us, this look is very wearable.
To start this look, you need to choose a bright, vibrant colour – preferably one that suits your skin tone and eye colour. Bright blue or neon yellow & orange, the choice is up to you.
Once you have chosen a colour, use a small, firm eyeshadow brush to apply the product to the inner corners of your eye. Our tip is to start with a small amount of product and build up from there. To finish off the look, stick to nudes and subtle browns on the lid and lips. If you are brave enough, add a soft winged liner.
Single Shade Eyeshadow
An overall wash of colour on your eyelid only takes seconds to create, but it can look extremely effective and modern. Eye makeup looks do not need to incorporate multiple shades and colours, and that's why we love this look!
Start by selecting your eyeshadow colour. You can choose a more neutral-toned brown or you can go vibrant with a bright blue or pink. It depends on how daring you feel and what outfit you are wearing. Take a small brush and apply the product from your lash line to your brow bone. Remember to soften the edges with a blending brush. You can go one step further with this look by applying the same coloured eyeshadow to your lower lid.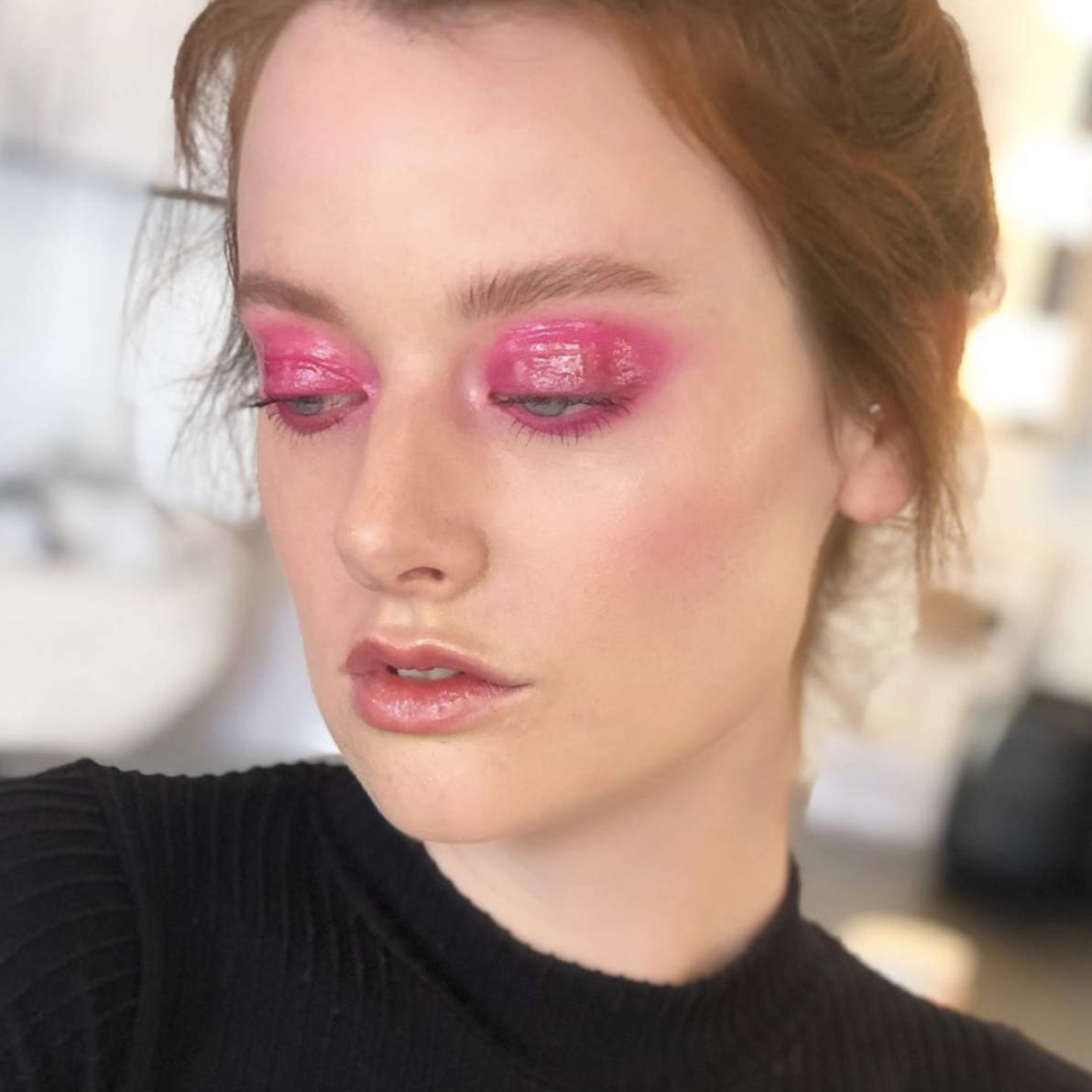 Glossy Lids
Possibly one of the biggest makeup trends in 2018 and 2019 has been the glossy lid. With Summer just around the corner, now is the time to embrace this look with a natural complexion, some cream blush, highlighter and a swipe of waterproof mascara.
Rocking glossy eye makeup looks have the potential to get messy, but it's all about the products you use. Firstly, use a shimmer or metallic liquid or cream shadow to the lid. These formulas work best when delivering a high gloss look. Now, when choosing a gloss, there are a couple of options. You can either use a clear balm or a long-wearing lip gloss, and apply the gloss to your lid using your ring finger. To avoid any creasing, only apply a small amount of gloss and apply it sparingly in the crease of your eye.
Try One of Our Easy Eye Makeup Looks By Our Team at Twidale
Want some help trying one of these easy eye makeup looks (or even something a little more subdued) for an upcoming event? Our team at Twidale can assist! We have experience creating beautiful editorial looks as well as flawless makeup for all special occasions. Get in touch to book an appointment with one of our makeup artists.