Five Bridal Hair and Makeup Trends You Need to Know in 2020
There's a lot to do and plan for your wedding day. It can be quite stressful! What shouldn't cause you any worry is settling on a look for both your hair and makeup. Thanks to New York Bridal Week back in October, it gave us a great idea of what bridal hair and makeup trends we can expect to see in 2020. Here are the top beauty trends we think you should consider for your wedding day.
Bejewelled Headbands
Bold headbands with bejewelled and pearl embellishments are a top bridal hair and makeup trend in 2020. They were a trend throughout most of 2019, so you'll be happy to hear you'll be getting some use out of them again this year.  Headbands are perfect for elevating a simple wedding hairstyle and transforming it into a standout look. They are also a great alternative to veils. Our favourite hairstyles to pair with a bold headband is a low bun (either sleek or messy), loose waves or a mid to low ponytail.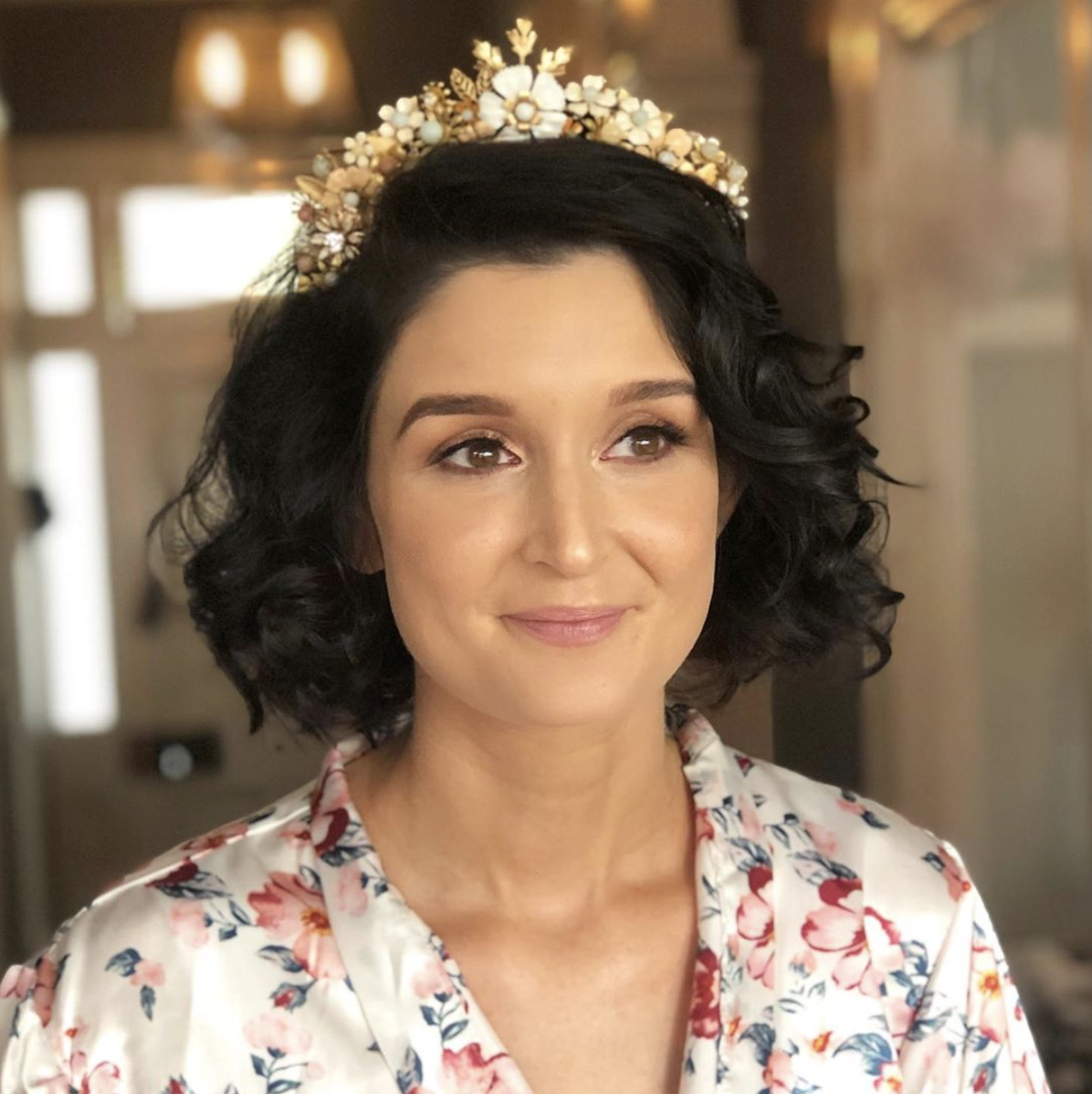 Bold Lip Colours
Nudes and blush pink lips will always be a popular choice for brides. New York Bridal Week showed us that a purple or coral pout will be popular choices in 2020. While a plum tinted lip brings a romantic, wintery vibe to a bridal look, a coral lip is perfect for adding a fun but feminine touch, especially if you are having a summer or spring wedding. If you wish to try this bridal hair and makeup trend in 2020, we suggest keeping the skin luminous and the eyes soft and subtle with either a hydrating berry tint or a glossy coral lip.
Crown Braids
You may associate braids with music festivals, but it has also become a popular option for more formal occasions. If you're dreaming of a whimsical, bohemian luxe hairstyle, then this is the bridal hair and makeup trend for you. This hairstyle does require a bit of texture, so it is best if you avoid washing your hair the day of or the night before the wedding. Because crown braids are accessories within themselves, you don't necessarily need any other embellishments in your hair. However, a few sprigs of baby's breath or any other delicate flower woven or pinned into the braid can really look incredible.
Blush Lids
Soft and subtle rosy hues were a popular eye makeup choice during New York Bridal Week. If you're looking to play with colour on your wedding day without stepping too far outside the box, then blush-toned lids are the way to go. It can be a flattering colour on many skin tones; it's all about finding the right shade of blush that suits you. Pink eyeshadow is also the perfect opportunity to opt for the monochromatic look by using a similar shade of eyeshadow, blush and lipstick. One thing people are most concerned about with pink eyeshadow is that it will make you're suffering from allergies or have been crying. The trick to avoiding this is tone down any redness in your complexion with colour correcting concealer.
Loose Waves
Sometimes less is more. Never look past an effortless wedding hairstyle like soft, loose waves. It's a timeless and chic look that can be styled with a variety of hair accessories, from floral crowns to headbands and veils. This is also one of the best hairstyles to show off long hair. However, it's not an impossible style for those with short hair. Use a curling wand to curl your short hair and try alternating the direction of each girl to add more texture. For a more natural or beachy look, avoid curling the last inch of your hair.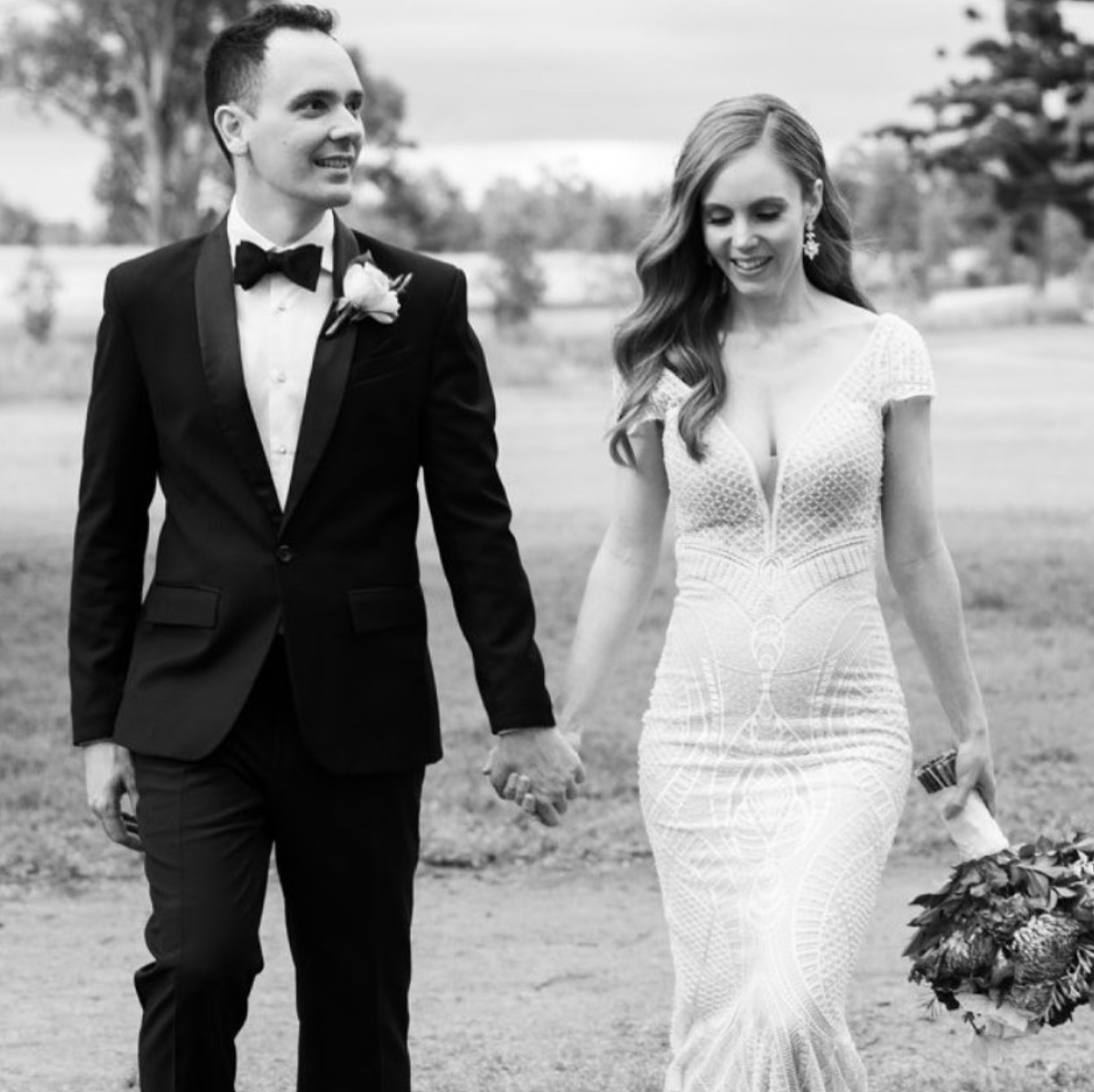 Incorporate One of These Hair and Makeup Trends in Your Trial
If you're looking to have a wedding hair and makeup trial at Twidale, we can incorporate any of these looks and see what works best with your wedding style and dress. Book an appointment with one of our hairdressers and makeup artists by giving us a call.