Five Bun Hairstyles That You Need to Try
It is safe to say that the bun has never gone out of style. Not only is it practical, but it can also look incredibly chic, modern and effortless. Over the years, we have seen numerous variations of this hairstyle on the catwalk and even on our favourite celebrities. If you are looking to up your hair game, here are five bun hairstyles that are easy to replicate. Whether your hair is straight, curly, long or short, we are confident that there these bun hairstyles will suit.
Top Knot
This is one of our favourite bun hairstyles because it is so easy to wear. It is perfect for any occasion and any hair type. For a more polished look, opt for a sleek top knot by slicking the hair back into a tight bun. To really make it sleek, try and include all loose hairs and even use a mousse to hold them down. If you after a more "messy" top knot, pull your hair back into a ponytail, only this time, do not worry about loose hairs. Separate your ponytail into two sections and wrap each part in the opposite direction. The key for this look is the placement of the bun. Make sure it sits at the top of the head rather than further back.
Half Up Bun
Regularly referred to as "the hun", this 'do works well for both casual and formal events as well as any hair type. It is one of the many bun hairstyles that have stayed on-trend over the last couple of years. To master "the hun", separate the top half of your hair and secure it with a hair tie. For a fuller looking bun, tease the hair near the base of the ponytail and twist it around before securing it with a couple of bobby pins. Feel free to play with the positioning of the bun, either on top of your head, at the crown or low.
Messy Bun
This next 'do on our list of bun hairstyles comes royal approved. Thanks to Megan Markle, the messy bun has made a resurgence and shown us that this particular style can look very chic while looking "undone". There is an art to recreating this effortlessly put together hairstyle, and it is best suited to either second or third-day hair. To recreate this hairstyle, do not worry about any loose strands and flyaways, in fact, embrace them. Use either dry shampoo or texturising spray to add some extra grip. Experiment with this look by dividing your ponytail into sections.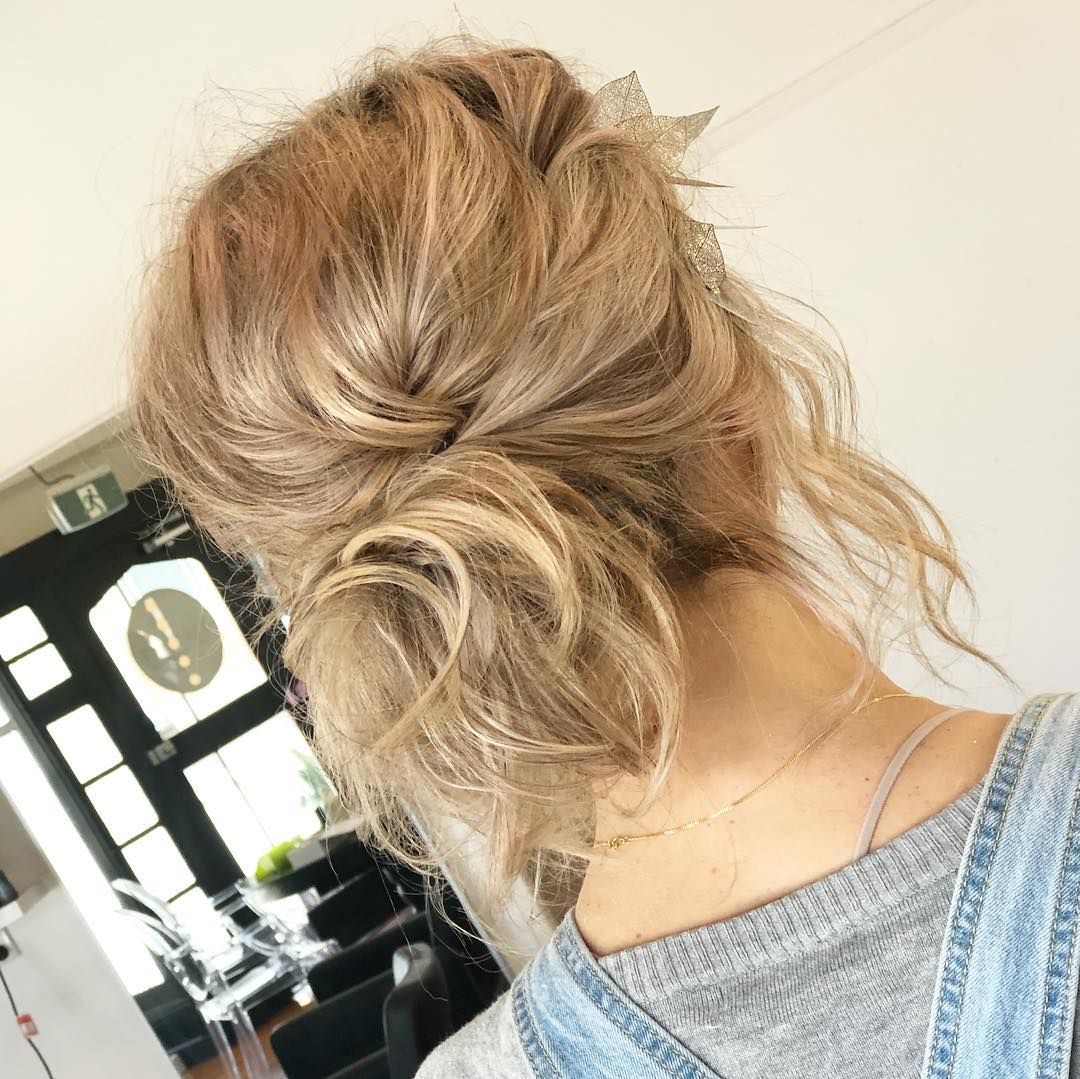 Looped Ponytail Bun
Another done, yet undone look is the looped ponytail bun. Perfect for both short and long hair, it is quite simple to recreate! First, you will need to pull your hair into a low ponytail, either with a side or middle part. On the last loop of your ponytail, pull your hair only halfway through leaving excess hair peeking out. For the finishing touch, wrap a single section of the excess hair around the base of your bun and secure it with a bobby pin.
Braided Bun
Bun hairstyles do not need to be complex. One of the simplest ways of elevating the traditional bun is by incorporating a braid. There is no one way to recreate this look. Try either braiding a section of your hair into a low side bun or creating a braided ponytail and wrapping it around the base of your ponytail.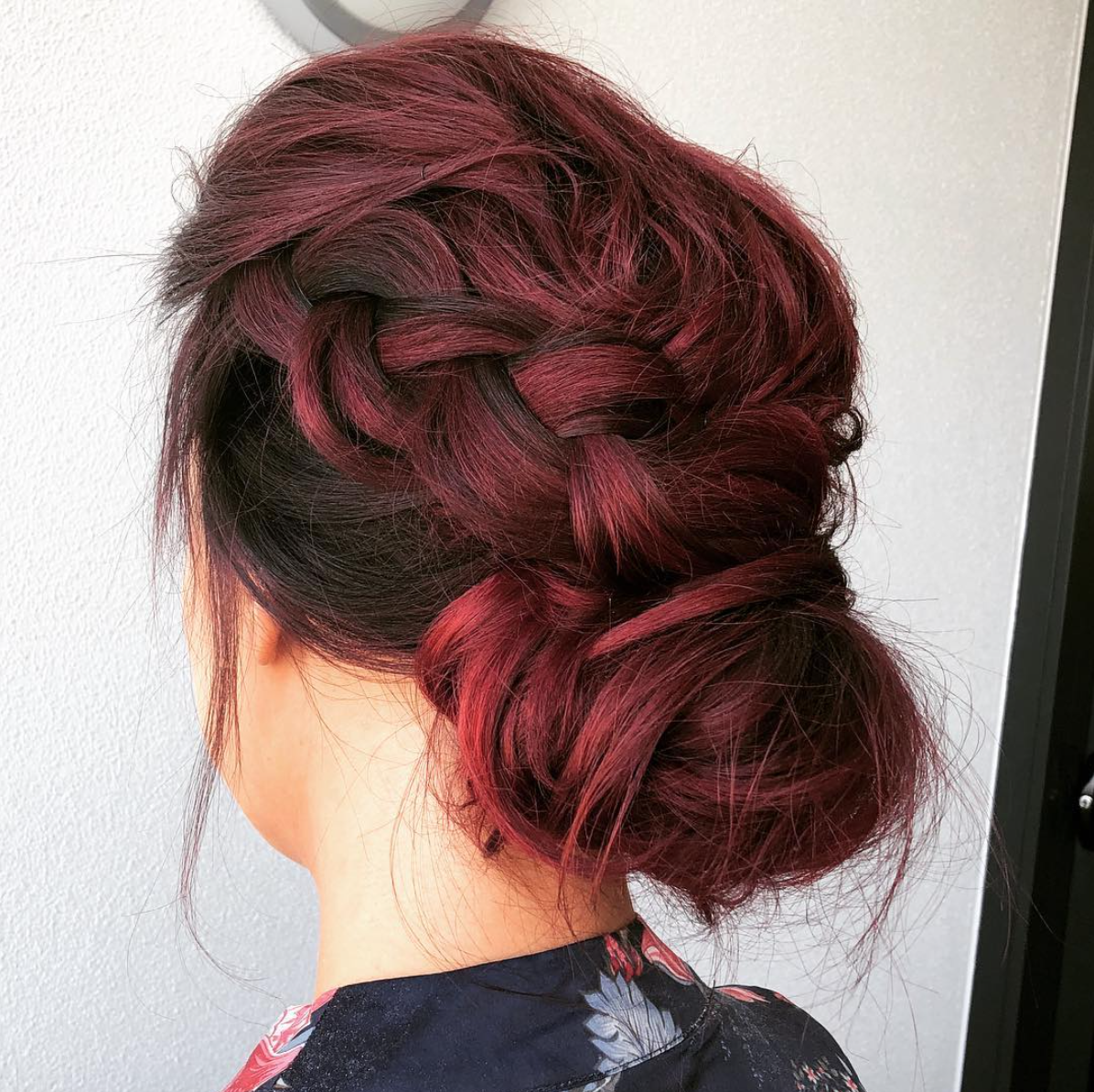 Want a Professional Hairdresser to Recreate These Bun Hairstyles?
If you would like to wear any of these bun hairstyles or any other updo for a special occasion, our experienced hairdressers can bring the look to life. Book an appointment by either calling us or visiting our showroom in Albion.