How To Nail the Clean Girl Makeup Trend
Clean girl makeup has gained significant popularity in recent years as individuals embrace a more natural and effortless approach to beauty. Celebrities like Zoe Kravitz, Hailey Bieber and Matilda Djerf have been at the forefront of this trend, inspiring young women and men around the world to put their best face forward by embracing a fresh and flawless look.
Want to try the clean girl makeup look for yourself? Well, you've come to the right place: here are some tips for achieving this lovely look in the comfort of your own home.
Prep Your Canvas: Skincare Essentials
Clean girl makeup starts with a strong, glowing foundation – and by that, we mean healthy, nourished skin! Prioritise a skincare routine that focuses on gentle cleansing, exfoliating, and moisturising. Look for skincare products that are free from harsh chemicals and use natural ingredients that suit your skin type. Hydration is super important here, so make sure you keep hydrated by drinking plenty of water. Always slather on a broad-spectrum sunscreen (yes, daily) to protect your gorgeous face from harmful UV rays – we like Mecca's To Save Face SPF50+ Brightening Sun Serum.
View this post on Instagram
Create a Flawless Base
Now for the makeup! The clean girl makeup look is all about makeup that doesn't look like it's there, so opt for a lightweight, skin-friendly foundation, tinted moisturiser or serum that matches your skin tone. Use a makeup sponge or your fingers to blend it in for a natural and dewy finish. Keep it light and don't go overboard with concealer—just use a little to cover any blemishes or under-eye circles. Set your base with a touch of translucent powder to keep shine at bay while maintaining that healthy glow.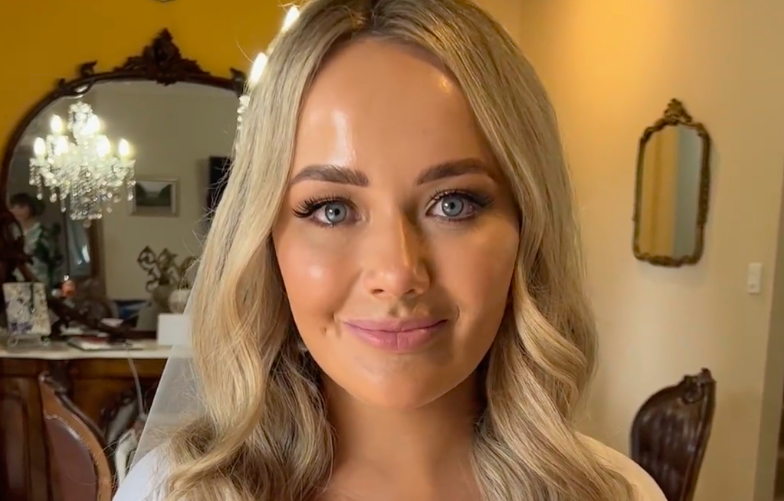 Enhance Your Natural Features
Clean girl makeup is all about enhancing your natural features, such as your lips, eyes and eyebrows. Embrace your eyebrows by lightly filling them in with a brow pencil or powder to achieve a natural yet defined look, then come in an upwards motion and seal with a brow gel like the Benefit 24 Hour Brow Setter Clear Brow Gel.
When it comes to eyeshadow, we suggest either not wearing any, or applying a clear swipe of gloss only. Finish off with a coat of mascara to make your lashes pop.
As for your lips? Keep it simple with a tinted lip balm, high-sheen gloss or lip oil (we love Dior's Dior Addict Lip Glow Oil or MCo Beauty's Lip Oil Hydrating Treatment) to moisturise and add a subtle touch of colour.
Dewy Cheeks
Nothing says fresh and youthful like a touch of blush or swipe of bronzer. Avoid the powder blushes and bronzer, opting for a cream or gel blush in soft pink or peach tones, depending on your skin undertones. Apply it to the apples of your cheeks and blend it upwards for a healthy and rosy glow. Remember, less is more! The aim is to try to keep it looking clean and minimal while making sure your skin looks super dewy.
If you're just opting for bronzer, we suggest drawing '3s' on the side of your face, or using bronzing drops (like Pai's The Impossible Glow or Drunk Elephant's anti-pollution sunshine drops) and mixing it into your primer or foundation.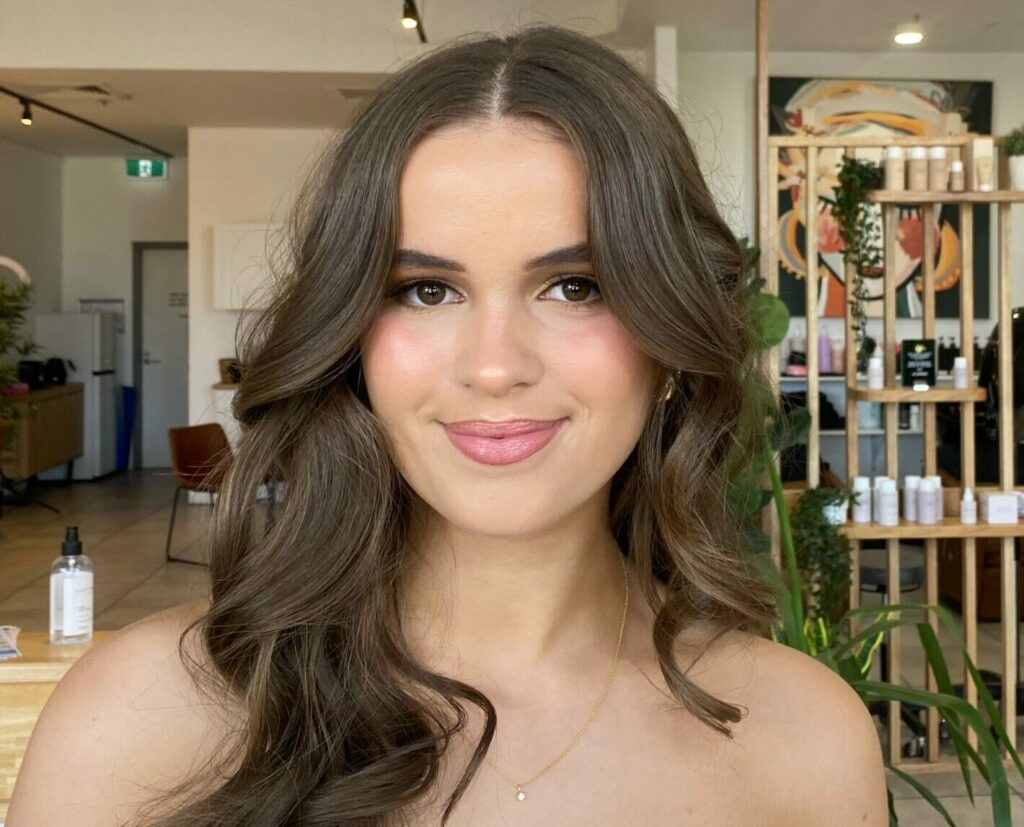 Effortlessly Chic Lips and Nails: Subtle Hues
Clean girl makeup embraces simplicity, even when it comes to nails – chic, minimal, well-groomed and low-maintenance is what you should be aiming for. Keep nails short (and real), and go for neutral shades, a high-shine clear gloss, or a minimal French tip or dots in any colour. And hand cream will be your best friend!
Want Us To Create a Clean Girl Makeup Look For Your Next Special Event?
Congratulations, gorgeous! You've now mastered the art of clean girl makeup and are ready to rock that effortlessly stunning and minimalistic style. Twidale Hair & Makeup Artists are here to support you on your beauty journey. Remember, confidence and a big smile is your best accessory, so embrace your natural beauty, have fun with makeup, and let your inner glow shine bright! If you woulds love us to create a clean girl makeup look or any other makeup look or hairstyle for your formal, wedding or special day, we'd love to hear from you! You can get in touch with the Twidale team by calling us on 0408 718 992 or sending us a message via our Contact Us page.