How to Transition Day Makeup Looks to Nighttime
If you find yourself attending multiple events in one day, there's no need to remove and redo your makeup to suit each one. Whether it's Friday night drinks or a mid-week date night, transforming your day makeup can be achieved with just a few additional products and techniques. Here are some simple steps to turn your day makeup look into something a bit more glamorous.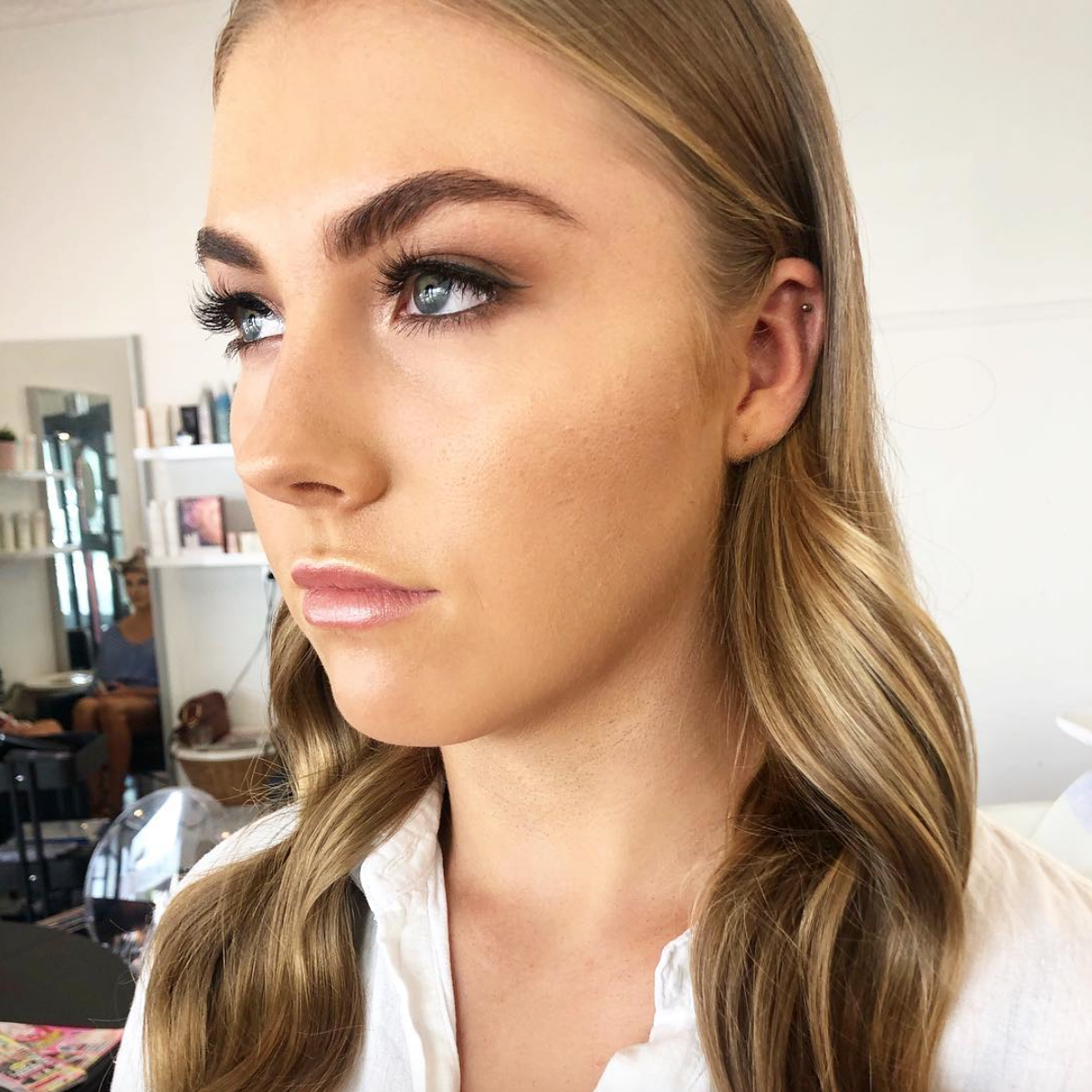 Step 1: Start with a Good Base
A good base that lasts all day is the best way to transition your day makeup to a more nighttime appropriate look. When applying your makeup in the morning, make sure to moisturise, prime and apply a long-lasting foundation like the IT Cosmetics CC cream. To touch up your base for your nighttime look, all you need to use is a concealer and setting powder like the MAC Skin Finish.
Step 2: Amp up Your Eyes
The easiest way to transform your day makeup to a more glam nighttime look is by focusing on the eyes. If you have the time, try experimenting with some of the latest eye makeup trends. Otherwise, choose to amp up the eyes with either a smokey eye, a liquid liner or a metallic/shimmer eyeshadow. To create a quick smokey eye, apply a darker shadow to your eyelid and blend up to your crease. Add a lighter shadow under the eyebrows until it meets the darker shade, and blend. Finally, apply a liner to both your top and bottom waterline. A defined brow helps to frame the face, so fill in any gaps with a pencil or eyebrow gel. Complete your eye look by applying some false lashes or volumising mascara.
Step 3: Sculpt and Highlight
Another way to enhance your day makeup for a nighttime look is through contouring and highlighting. Contouring is a technique used to reshape the face and add some dimension, while highlighter is a great way to complement the contour. Try highlighting the cheekbones, cupid's bow and down the centre of your nose. The highlighter also adds a glow to the skin that's very appropriate for nighttime. If you have already incorporated some light contouring and highlighting in your day makeup routine, go in again with a bit more product for your nighttime look.
Step 4: Change up the Lips
A slick of bold lipstick or gloss is a simple but effective way to transform your day makeup into a nighttime look. The colour you choose depends on the eye look you opt for. For example, if you've decided to amp up your look with a smokey eye, try a nude lipstick or a gloss. If your eye makeup is a winged eyeliner, go bolder for the evening with a pop of colour like a red orange, a pink or a plum. A change in lip colour can truly transform your day makeup look.
Need Help Transforming Your Day Makeup to A Nighttime Look?
If you would like a day makeup look that will take you seamlessly into the evening, make an appointment with one of our leading makeup artists.