How to Choose a Mobile Hairdresser Brisbane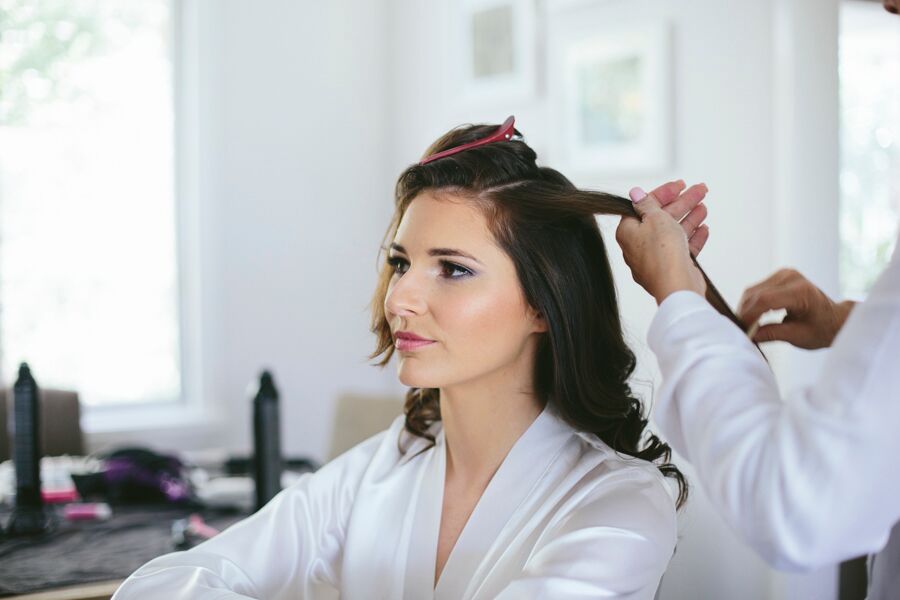 The artists at TWIDALE have been in the mobile hairdresser Brisbane business for quite some time, so we've picked up a few tricks of the trade on how to choose the best hairdresser for the job. Here's what you should do before making a decision.
Talk to Your Girlfriends
First things first, get your girlfriends on the phone. If there's one thing you can trust when choosing a new hairdresser or makeup artists, it's a good referral from a close friend. Better yet, if they always rock up to events with amazing hair and makeup, you'll know their hair and makeup artist is the real deal.
Research, Research, Research
Nowadays, it's so easy to find photos of a hair and makeup artist's work! Look through their social media and website galleries to find photos of their previous glam masterpieces. If you like them, awesome, keep digging to find reviews and make sure their clients are always happy with the finished result.
Find Out Where They Travel To
There would be nothing worse than finding a mobile hairdresser you love only to discover they won't travel to certain suburbs, or they only work on weekdays. Get in touch to find out their availability around travel and dates, and make sure to ask if they charge extra fees for weekend work or long travel times.
For Big Events, Arrange a Trial
If you've got an important event coming up, and you want to make sure your hair and makeup is exactly the way you imagined, we'd recommend arranging a trial with your hair and makeup artist a few weeks beforehand.
This is a brilliant way to test styles and chat to a professional about which looks will suit your face shape and outfit best, without the pressure and time constraints of a big event day. It'll also relieve a great deal of stress for you leading up to the event, which is why hair and makeup trials are so great for stressful days like weddings.
Give Them Inspo
When you're chatting to your mobile hairdresser or makeup artist about the look you want, it's suuuuper helpful if you have photo inspiration ready. Sometimes it's difficult to explain in words that beautiful burgundy lob you saw at Mercedes Benz Fashion Festival, so bringing in a photo or two will help give your hair and makeup artist clarity in what you're trying to achieve.
However, keep in mind that certain styles can look completely different on various hair types and face shapes, so it's always a good idea to remain open to advice from a professional. Once you've done your research into your hair and makeup artist, trust that they'll do everything they can to make you look and feel beautiful.
To book an appointment with a mobile hairdresser Brisbane from TWIDALE, contact us.