4 Modern Mother of the Bride Hair Styles
The mother of the bride is an incredibly important role. It's understandable, then, that many mother of the brides find it stressful when it comes to choosing what to wear, how to do their makeup, and how to wear their hair. The first step is deciding on the outfit. Once you've got that sorted, the next steps are making a decision about how to wear your hair and makeup. Just like with brides on their special day, we suggest you don't stray too far from a style you're familiar with so that you feel yourself. While we've already shared with you mother of the bride makeup, in this blog, we'll share with you 4 modern mother of the bride hair styles to consider for your daughter's special day.
1. Side-Swept Waves
Great for short to shoulder-length hair, this look suits a number of face shapes and outfit styles. While the hair is parted roughly down the centre, hair is curled with a round brush, or styling wand. At the very front of the face is blow dried to one side, then brushed over to the other side to create face-framing volume and set with hairspray.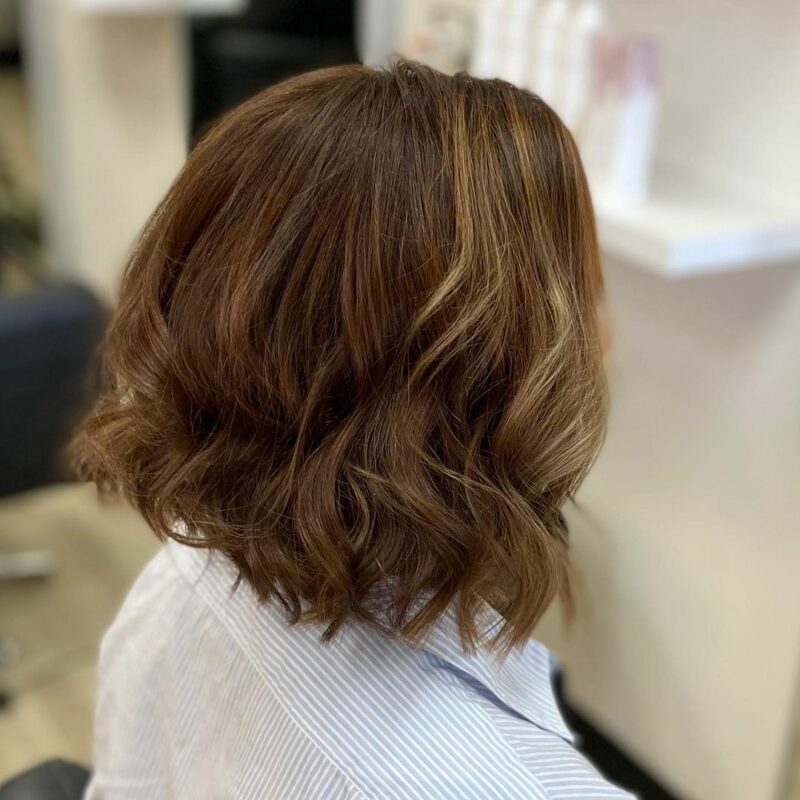 2. High Chignon
Forget matronly updos – this modern take on the chignon is an elegant but flattering mother of the bride hair style that can be worn by mothers of all ages. Soft and feminine, the hair is swept back and given height at the roots, and pinned up with a decorative or simple hair pin/s at the back. This style works gorgeously paired with a scoop neckline or statement earrings.
3. Half Up, Half Down with Height
This half up, half down mother of the bride hair style gives you volume and style in equal measures. Suitable for shoulder length to long hair, this is a good choice for mothers of the bride looking to wear their hair out but without worrying about it being blown into their face or eyes. Keep out face-framing strands for a softer, feminine feel, or keep all back for a more contemporary take.
4. Chic Blow-dry
There is absolutely nothing wrong with just going for a bouncy blow-dry for your mother of the bride hair style – especially when you have a fabulous cut! This style requires a fresh cut with some light layering, blow dried following the natural shape of your hair. Add a spritz of hair spray and a beaming smile, and you're good to go.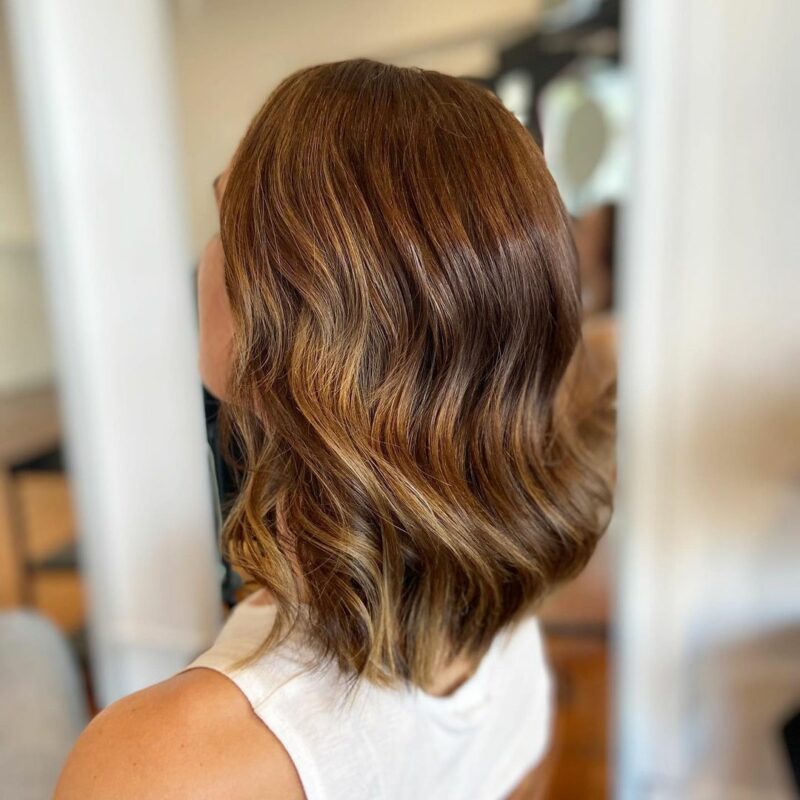 Want To Book In For Your Mother of the Bride Hair Style?
Here at Twidale, we specialise in event hair and makeup for all occasions. We especially love looking after bridal parties, and have worked with many beautiful mothers of the bride to find and create the perfect mother of the bride hair for them. We invite you to get in touch to book an appointment for yourself or a group of friends to get the perfect, natural formal makeup look!