The Nak Haircare Products You Should Be Using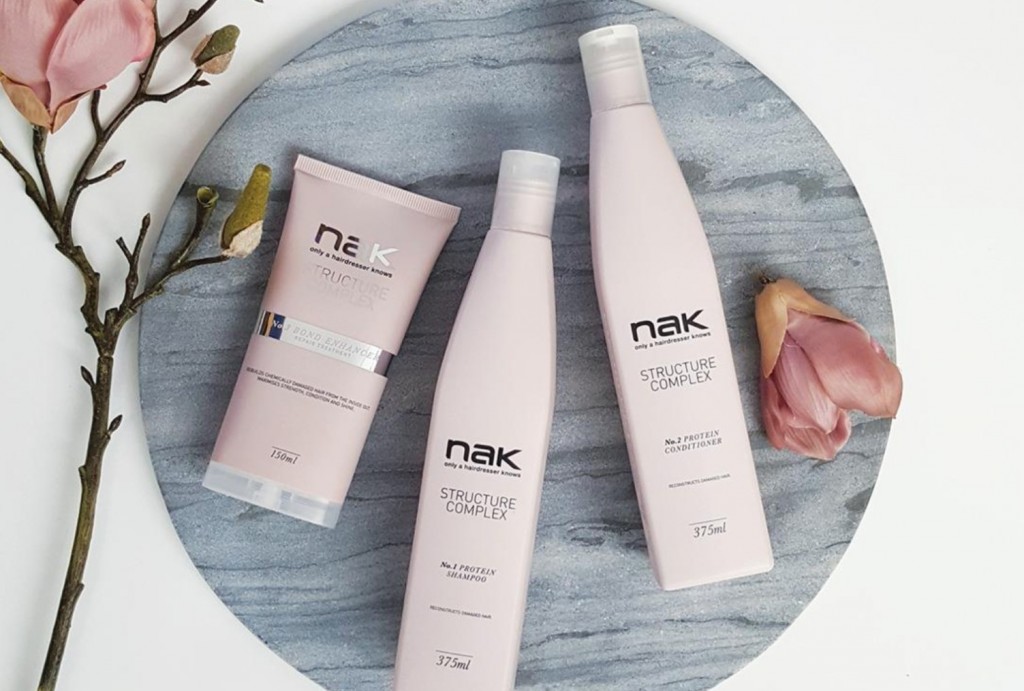 Here at TWIDALE, our hair and makeup artists are head-over-heels for anything and everything by Nak. Here are the products we recommend for clients with fine, blonde, damaged, oily or dull hair.
For Fine Hair
One of Nak's most popular shampoo-conditioner duos is the Body.n.Shine combo. These products have been designed to strengthen the hair fibre to prevent thinning or damage, while bio-marine nutrients add thickness, texture and shine. If you feel like your hair gets weighed down by your shampoo or conditioner, definitely give this weightless duo a try.
For Blonde Hair
If you have beautiful blonde locks, you can't go past Nak's signature blonde range. It contains active violet and blue violet pigments that reduce the appearance of yellow, brassy tones in the hair. The blonde shampoo also includes added proteins to boost hair strength and prevent damage.
On top of using a special shampoo and conditioner for blonde hair, we'd also suggest working the blonde leave-in moisturiser into your routine. It'll double up on the active violet pigments, and give your hair the thermal and UV protection it needs to get through the day safely. Note, the blonde range is designed for naturally blonde and coloured blonde hair.
For Damaged Hair
If your hair's been damaged by heat styling, hair dye, or it's struggling to keep up with the harsh conditions of Winter, we've got the perfect fix. Use Nak's Structure Complex range – full of deeply conditioning plant proteins and hydrating sea minerals. We love this range for silky soft hair that is left with a beautiful shine.
For Oily Hair
What's oily hair's greatest enemy? A really great dry shampoo. We love Dry Klean by Nak for weightless cleansing that leaves the hair soft and moisturised. Apricot kernel oil is the secret ingredient in this dry shampoo to refresh hair without drying it out.
We also love the Ultimate Cleanse shampoo for removing oil and product build-up while still maintaining the scalp's natural moisture balance.
For Dull Hair
If you're happy with your current hair routine, but you'd love for your hair to have a little more life, Nak's Shine Mist is a godsend. Spray on your hair after styling to give your hair an illuminating, lit-from-within appearance. This spray will give you all the benefits of a great conditioner (plus more) without the weight.
If you need any further advice on which products will suit your hair best, chat to our hair and makeup artists at TWIDALE.