Our Favourite Festival Makeup Looks That Are Easy to Recreate
Whether it's in Australia, or somewhere across the globe, standout makeup looks have become increasingly synonymous with attending festivals. But with so many looks saturating our Instagram feeds come festival time, the process of finding a look and working out how to recreate it can be completely overwhelming. To make things a little easier for you, we've rounded up some of our favourite festival makeup for the season – with some tips for trying them yourself.
Crystal Gemstones
The crystal gemstone trend is still going strong in 2019. We've seen this look for the last few festival seasons, and it only requires minimal makeup skills, so if you are experimenting with your festival makeup looks for the first time, this look could be for you.
There really is no limit to the styles of crystal gemstone makeup looks you can create. You can choose to keep the eye makeup simple and let the gems do the talking, or you can go full glam with a coloured or metallic eyeshadow like the look below. It's also up to you where you place the crystal gemstones. Why not try placing three different sized gemstones just below the lower lash line of each eye, above each brow, or even embellish the entire lid?
Celestial Makeup
We love festival makeup looks that are 'out of this world', which is why the celestial trend is one of our favourites. Think sparkles, stars, and galactic colours of purple and blue, but instead of saturated, all over coverage, opt for more sheer application and soft or pastel hues. You can also play with metallics like silver for a "starry-eyed" look. One way you might like to do this is by creating a sheer and shimmery shadow base with the galactic colours, adding some star glitter to the outer corners of your eye and finishing the look with flushed cheeks and sheer, glossy lips.
Glitter Eyeshadow
There's more to this look than simply applying glitter all over the lid; feel free to use your creative licence as you see fit! Our two fave festival makeup looks incorporating glitter eyeshadow are the dramatic cat-eye and confetti eyelids using small, coloured sequins. You can also add some sparkle to the lower lash line by using eyelash glue and loose glitter. Lower lash glitter works particularly well with black, winged liner.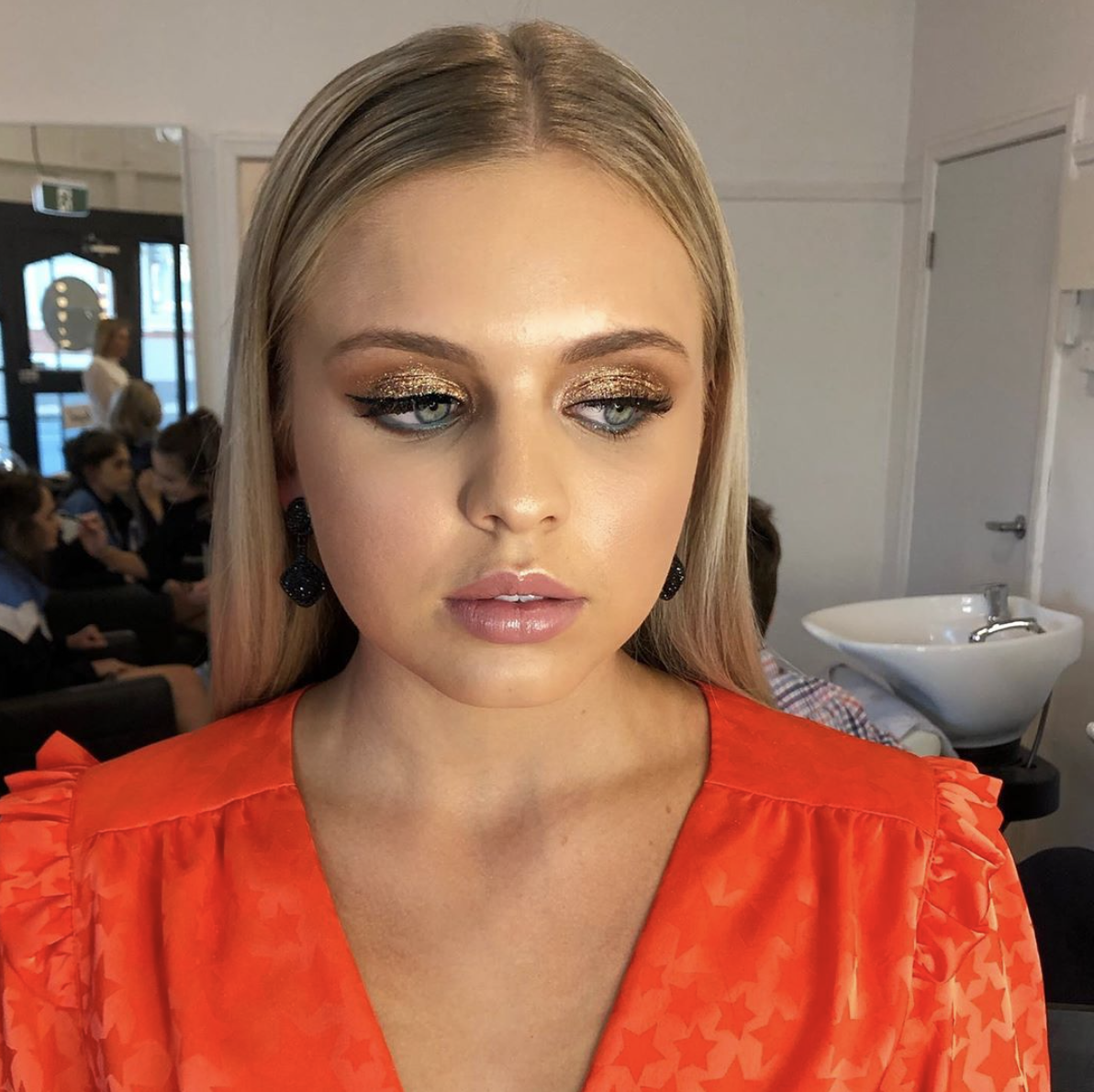 Neon Makeup
A trend we are seeing on both the runway and Instagram is neon. We can't get enough of bright colours, particularly heading into summer! Pink, blue and green are our favourite neon colours to choose from. Ditch the black and opt for neon liquid eyeliner this festival season to create a dramatic wing. Or for a more graphic look, apply the neon liquid liner all over the lid. You can also do this with a neon eyeshadow or gloss; simply apply a creamy, long-lasting concealer as a primer over your entire eyelids, then apply a generous amount of product over the top in the same way. Using a concealer underneath will help keep the colour on your lids longer.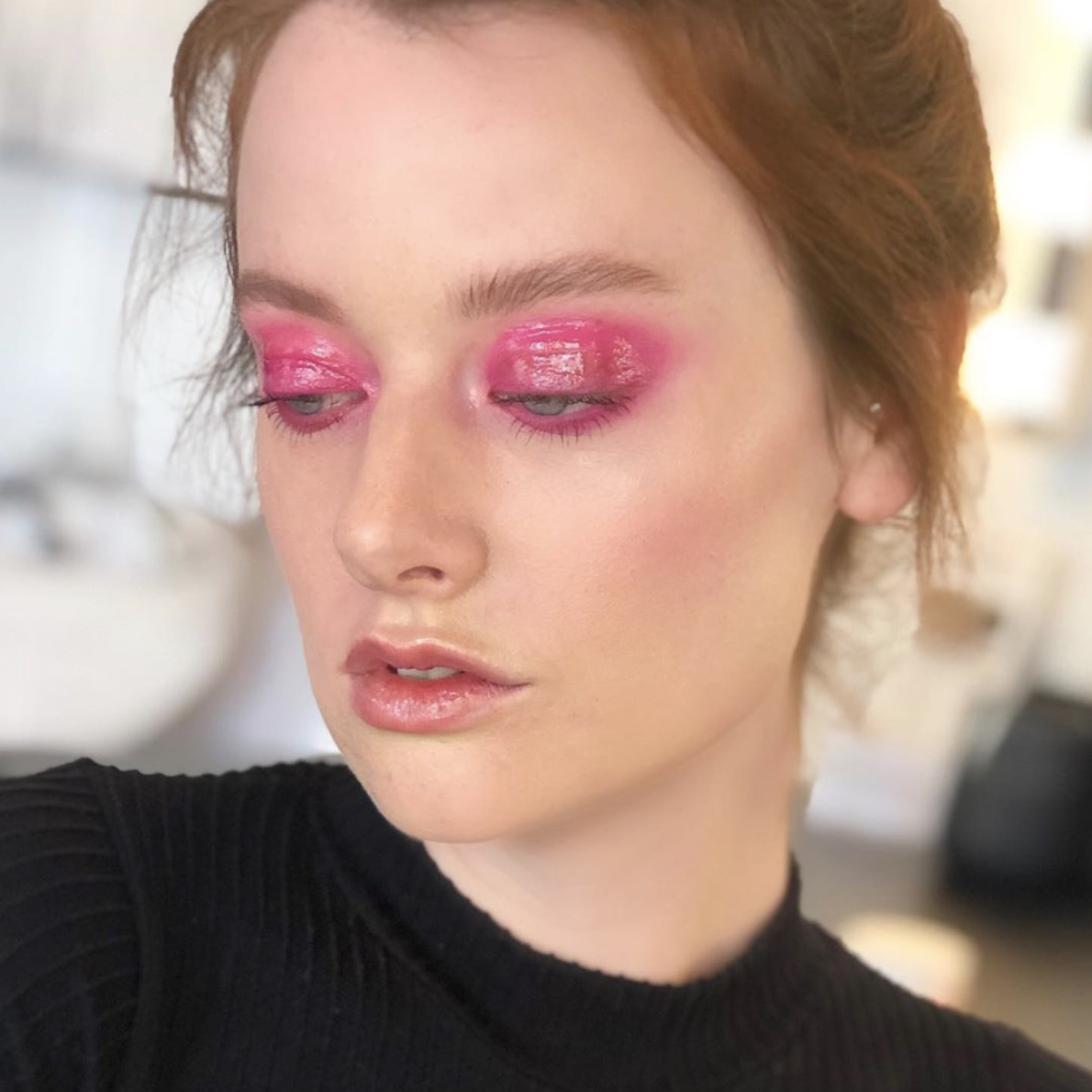 Recreate Festival Makeup Looks at Twidale
Our team at Twidale love experimenting and trying new festival makeup looks, so if you would like to try these looks or any others, feel free to get in touch. We can also finish of your look with an insta-worthy hairstyle. Book an appointment online or via phone, or, head into our salon in Albion, Brisbane.