Plan Now! Classic Bridal Makeup For Your Postponed Wedding
As we navigate our way to back to life without social distancing, we know many of you will be starting to plan your wedding (perhaps for a second time). If you're not set on a makeup look, we have some classic bridal makeup ideas for you that will remain tasteful and timeless for years to come. Here are three looks to consider for your big day.
Classic Red Lip
Of course, we'll start with the most classic bridal makeup look – the red lip. There's nothing more timeless and elegant than a red lip paired with a winged liner or a soft, neutral eye. From bright, poppy reds to deep burgundy, there's a red shade for everyone. But, we suggest this is a look you perfect now, rather than try it for the first time on the big day.
First, keep the complexion luminous with a hint of bronzer and blush to bring some warmth to the face. If you choose the classic winged liner look, make sure to go for a style that suits your eye shape. For instance, if you have round eyes, the eyeliner should create the illusion of width and elongate the eye shape. As professional makeup artists, we'll determine your eye shape and what liner style will suit you.
Alternatively, if you want your lips to just do the talking, keep the eyes minimal with a soft wash of brown or a subtle smokey eye.
For longer lasting red lips, hydrate your lips with a balm and apply a lip liner all over as layer of priming colour. With your lipstick, apply, blot and repeat for a longer lasting look.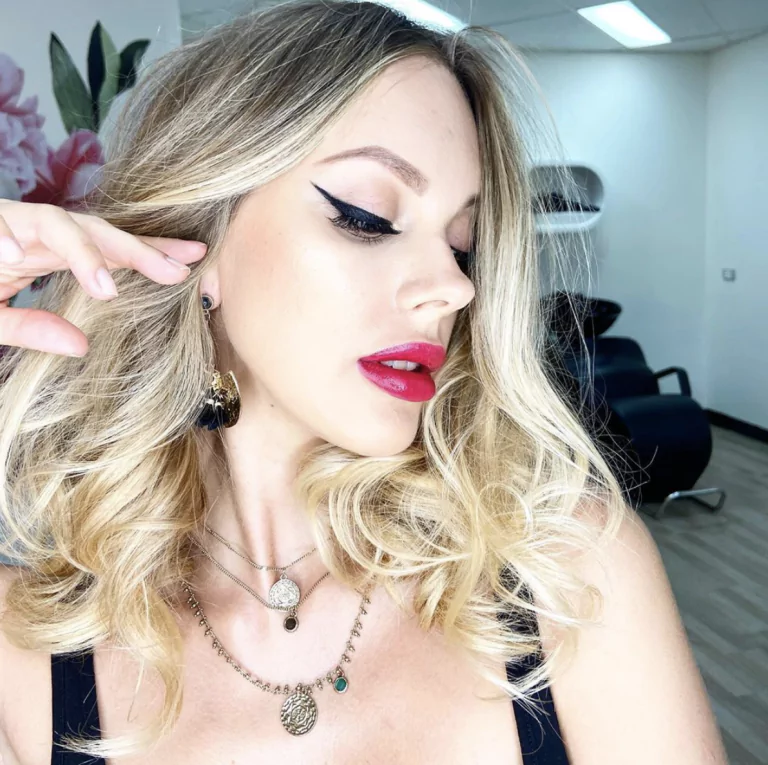 Modern Glow
Beautiful glowing, dewy skin has certainly become a must do makeup technique over the last few years. A "lit from within" base is a classic bridal makeup look that suits everyone.
The key to this look is ensuring the skin is hydrated, without being too shiny. Cream or liquid products will work best for dry skin types, while powders and semi-matte foundations are the go-to choices for oily skin types. Add a blush with a hint of shimmer to avoid looking washed out, and some luminosity to the high points of your face for a natural glow. What's a glowy look without a bit of bronzer? Focus on applying your chosen bronzer to the hollows of your cheeks, your jawline and temples.
Stick to gold, champagne or bonze-tinted hues for your eyelids. Apply a softer, lighter shimmer shadow to your lid and follow up with a darker shade to define your crease. When it comes to the lips, there's no better choice than a lip gloss with a hint of colour in a pinky nude.

Romantic Rose
When you think of a classic, romantic bridal makeup look, you usually think of dusty pinks and soft rose tones. That's because it tends to be universally very flattering on most face shapes and skin tones, and on brides of all ages. The monochromatic look can work really well with this style of makeup.
First, choose the right shade of pink for your look. Try and match the shade of pink on your eyes to your blush and lipstick/lip gloss as best you can. For a more ethereal effect, apply a light dusting of shimmer or sparkle to the lid. Add a touch of glow to the cheekbones to finish off the look!
Book a Makeup Trial For Your Classic Bridal Makeup Look
If you're thinking of going down classic bridal makeup route for your wedding day, we highly recommend having a makeup trial first. Our team of skilled makeup artists can work with you to see what makeup look will suit you and your dress best. Get in touch to book an appointment!