Getting Married This Year? How to Start Planning for Your Wedding Makeup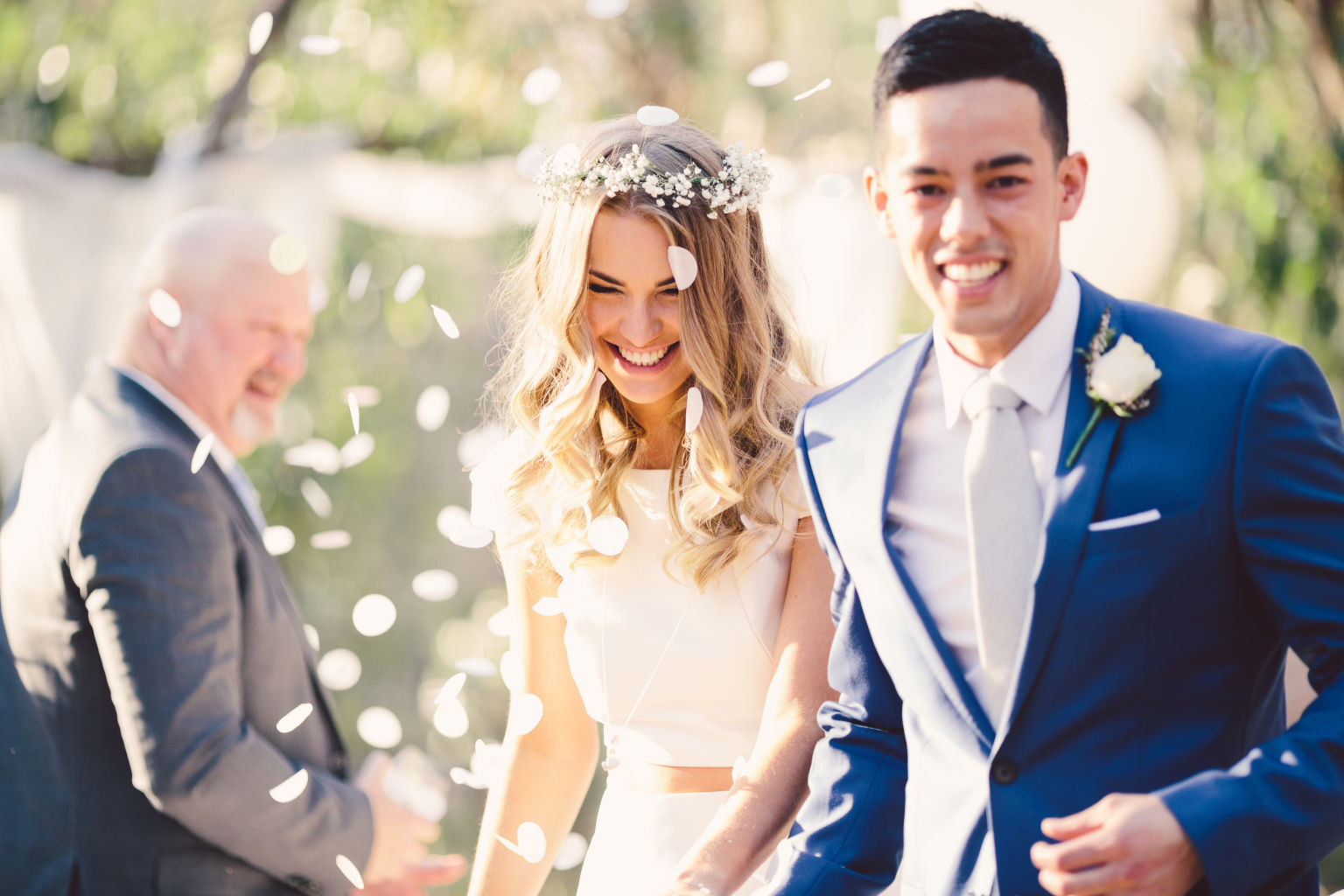 Are wedding bells on the horizon for you and your partner this year? Our wedding makeup artists have shared their tips on making sure you love your makeup on the day.
Prep Your Skin Early
Besides hiring a talented makeup artist, one of the biggest factors in the quality of your wedding makeup is the health of your skin. We've all had those days when our skin is dry or congested, and our makeup just doesn't sit right. While the best makeup artists can make any skin texture look beautiful, anything you can do to nourish your skin will make a big difference.
Schedule an appointment with a dermatologist or beautician to check you're using the right skin care products for your skin type, and eliminate any nasties. Then, if you can, book yourself in for a monthly facial in the three or four months leading up to your wedding day. But make sure to opt for a gentle facial closest to the big day to avoid irritation (no chemical peels in the last six weeks before your wedding!)
Collect Visual Inspiration
Now for the fun part – we encourage you to rummage through beauty magazines, Pinterest and Instagram to source ideas and photos of the makeup styles you like. Are you thinking natural and understated like Meghan Markle or something a little bolder?
While we'd always recommend opting for a timeless beauty look, there are definitely a few liberties you can take in terms of lip colour or eye shadow. However, if you've not tried a bold lip or winged eyeliner before, we'd suggest not trying it for the first time on your big day. This is your wedding, so it's important your wedding makeup reflects your personality and makes you feel like yourself!
With that in mind, start collecting photos of wedding makeup looks you like, either from magazines, social media or anywhere else you can find them.
Show these to your makeup artist so they know what you're hoping to achieve. This is also a great chance to ask for advice on which styles will suit your skin tone and colouring.
Find the Right Artist
With so many talented makeup artists available, it can be daunting trying to find the right one. You want someone who is experienced enough to do the job without any hiccups, but also someone who you can help make your wedding day a fun and relaxing experience.
Ask your married friends for referrals of makeup artists they love. Then we'd suggest looking at the testimonials of makeup artists you're considering, to make sure their clients have had positive experiences. Reviews and word-of-mouth are the most trustworthy methods of finding a great makeup artist.
Book Your Makeup Trial
Once you've found your makeup artist, and you're armed with all of the inspiration material you've found, book in a makeup trial. This is an invaluable opportunity to test the look on your own face, and consult with your makeup artist on which styles will look best with your dress / jewellery / hair and eye colour.
A makeup trial will also give you some much-needed assurance that your wedding makeup will look the way you hoped it would. While the lead up to your wedding is a time of great excitement, it can also be stressful and a little overwhelming! So anything you can do to decrease uncertainty on the actual day, will lighten the load (and hopefully lighten any under-eye circles that have formed in the planning process!)
For more tips on preparing for your wedding day, including how to prepare your hair, read our ultimate wedding beauty checklist.
Want to Speak to Our Wedding Makeup Artists?
The Brisbane wedding makeup artists at TWIDALE are available for wedding day hair, makeup or both. Read what our brides have said about us on our testimonials page, and see photos of our work on our Instagram. Please get in touch as early as possible to secure an appointment.