Preparation Tips for Special Event Hair and Makeup in Brisbane
Whether it's your wedding or a milestone birthday, prepping your hair and skin well in advance is the key to looking picture-perfect on your special day. Of course, the level of maintenance you put into your prep is a personal choice, but if you want to go all out, we're here to guide you! We are sharing our top preparation tips to guarantee flawless hair and makeup for your special event.
Fine Tune Your Cut and Colour
Our first hair and makeup preparation tip is all about the hair. If you're thinking about drastically changing your hair for your wedding or special event, aim to do this as far in advance as possible. We'd say around the 6-month mark leading up to your event is a good time to start solidifying your haircut style and colour. This gives you plenty of time to test the colour or cut and if you need to, grow it out.
Once you're happy with your cut and colour, book your appointments for any trims and colour touch-ups every eight weeks leading up to the event. Your final touch up appointment should be at least two weeks before your event, allowing time for your hair to "settle". If you are on the hunt for a new hairdresser, we have a team of skilled hairdressers who are experienced in all hair types and lengths.
Hair health is important for events and general maintenance. Try incorporating a weekly conditioning mask into your routine for soft and shiny hair. Use sulphate-free shampoos to maintain your scalp and hair's natural oils. Your final wash should be done the day before your event because squeaky clean hair doesn't tend to hold as well in updos.
Focus on Your Skin
Special event hair and makeup require you to start paying attention to your skin at least six months in advance. To achieve flawless skin, we have these top tips for you.
If you've become slack with your skincare routine, now is the time to pump it back up. Make sure you are cleansing, toning and moisturising with products appropriate for your skin type. Not sure what products you should be using? A dermatologist can help you. They will assess your skin's current state, treat any problem areas and offer product advice. Your dermatologist might also suggest some great treatments to help maintain healthy skin.
Consider booking facials tailored to your skin type. For example, opt for a moisturising facial for dry skin and a clarifying facial for acne-prone skin. Go for a gentle, hydrating facial a week before your event and an exfoliating or cleansing facial at least 2 weeks before. This gives your skin plenty of time to calm down. On the day, you may wish to do a hydrating sheet mask (one you've used before so as not to upset your skin).
We often forget about the lips! But guess what? They deserve a bit of love too. We suggest applying either a lip scrub or mask the day before your event to remove dead skin and plump up the lips.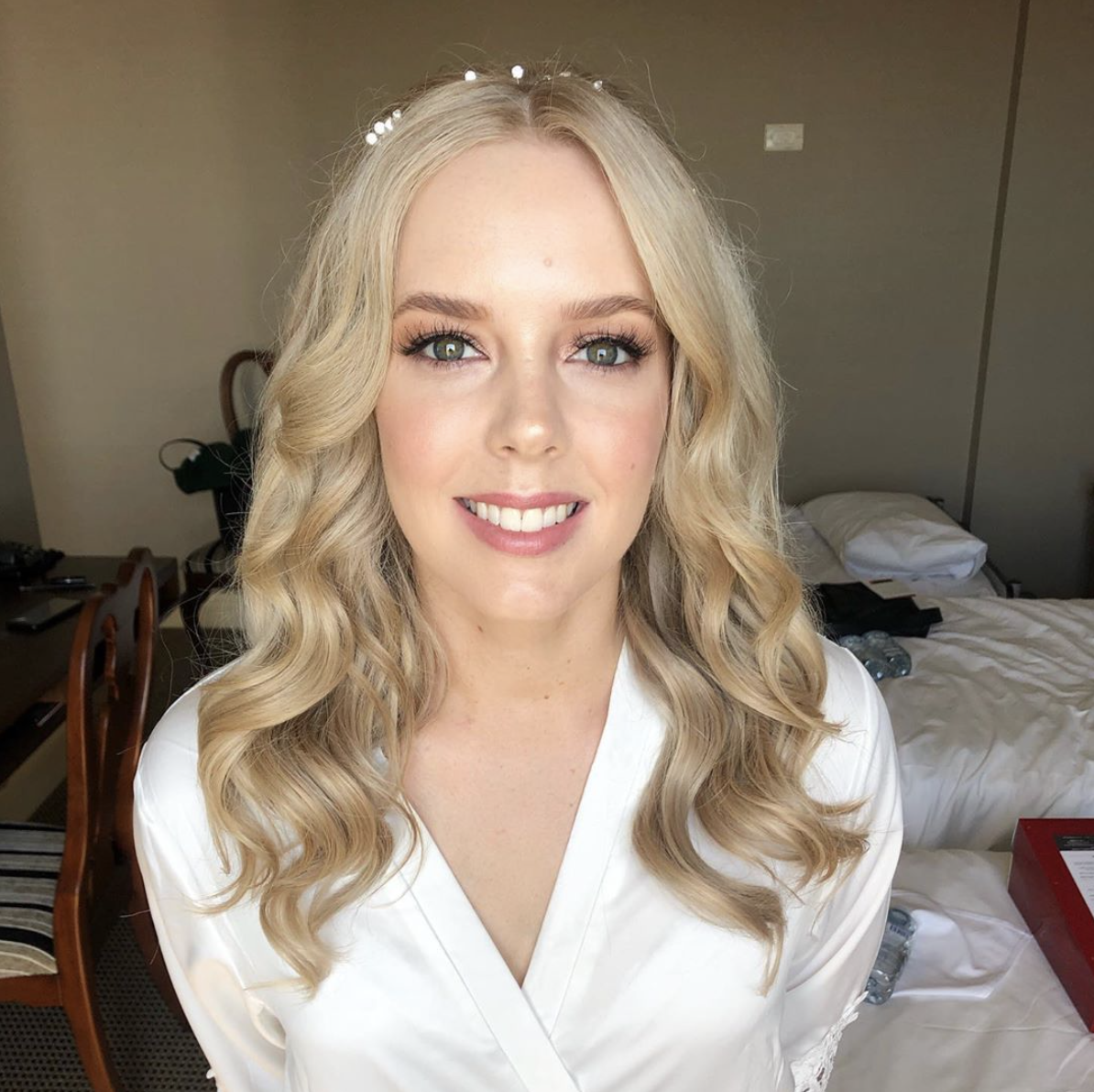 Develop a Tanning Routine
For regular tanners, you will know the ins and outs of tanning before big events. However, if you are new to tanning and you are not sure what you should be doing, here's some advice.
A professional spray tan is the way to go if you are after a streak-free bronzed glow. Finding the right salon for your tan is all about trial and error. Start your research at least three months before your event and use the next few months to find the right salon. Now that you know what colour and technician to use, your pre-event spray tan should be done at least one to two days beforehand, and no more than four. This is plenty of time for the tan to look as natural as possible, but not long enough for it to start fading.
Tanning is not going to be everyone's priority in their hair and makeup prep routine. So, if you are after something more subtle, a gradual tanner is a great option. Again, if you are new to this, start incorporating it into your beauty routine at least three months in advance. By the time your event comes around, you will be a tanning pro!
Don't forget to match your foundation to your tan colour!
Full Brows
Our final tip for nailing your hair and makeup prep before your event is to have your brows professionally shaped. If you would like to grow your brows out, start this process 6 months before your event. Don't touch your tweezers and stop all waxing or threading appointments for a couple of months. Once you are happy with your brows, you can book an appointment to find your new ideal shape. At the two-week mark before your event is when you should have your final brow appointment. You can tweeze any stray hairs at least one day before to avoid any redness or bumps.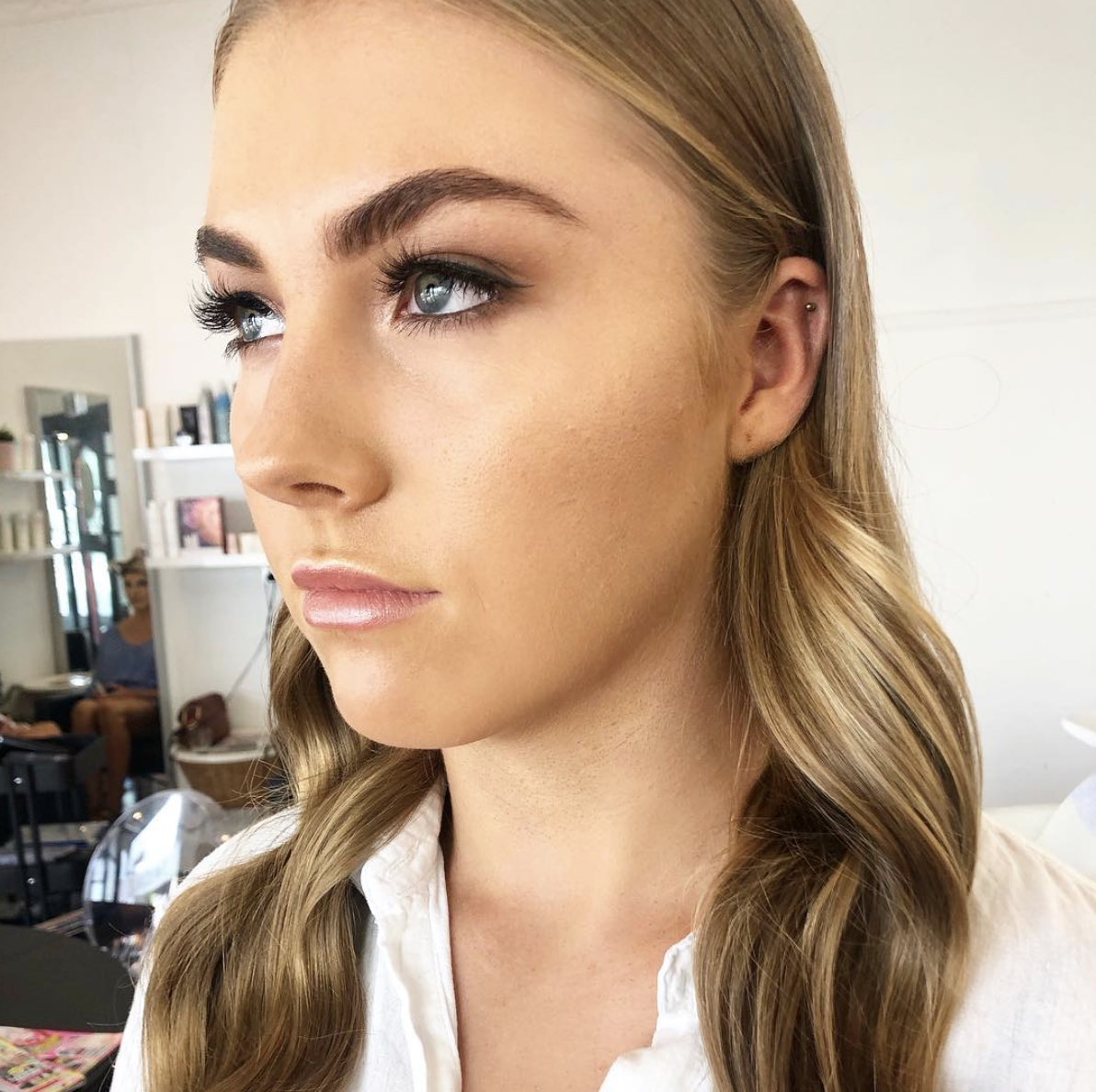 Book Your Hair and Makeup at Twidale
Now that you know everything about hair and makeup preparation before a big event, you can go ahead and book any necessary appointments! If you're still on the hunt for a makeup artist and hairdresser, our team here at Twidale have experience in creating flawless looks for weddings, editorials and formals. Get in touch to talk to our team about your chosen hair and makeup look for your next event.