Race Day Hairstyles for Different Fascinators
Race days are all about making a statement and flaunting the latest trackside trends. What can really set your look apart is your choice of fascinator. We are spoilt for choice when it comes to headwear styles – halo headbands, boater hats and pillbox fascinators to name a few. Different fascinators and hats call for different race day hairstyles. Here are the best hairstyles to complement your choice of headwear this race season.
The Traditional Bun
Make an elegant statement by choosing simple and easy race day hairstyles like the traditional bun. In fact, we highly recommend it! Whether it's low or high, sleek or loose, the bun acts as a blank canvas for a variety of fascinator styles.
For a more dramatic effect, go big and bold with a donut bun. This look works perfectly with a percher hat. If you plan on wearing a fascinator with dominant side detailing, secure your hair in a low bun on the opposite side to balance it out. A stylish adaptation of the bun is the chignon or French roll. Pop on a delicate hair comb with this look, and you're ready to go!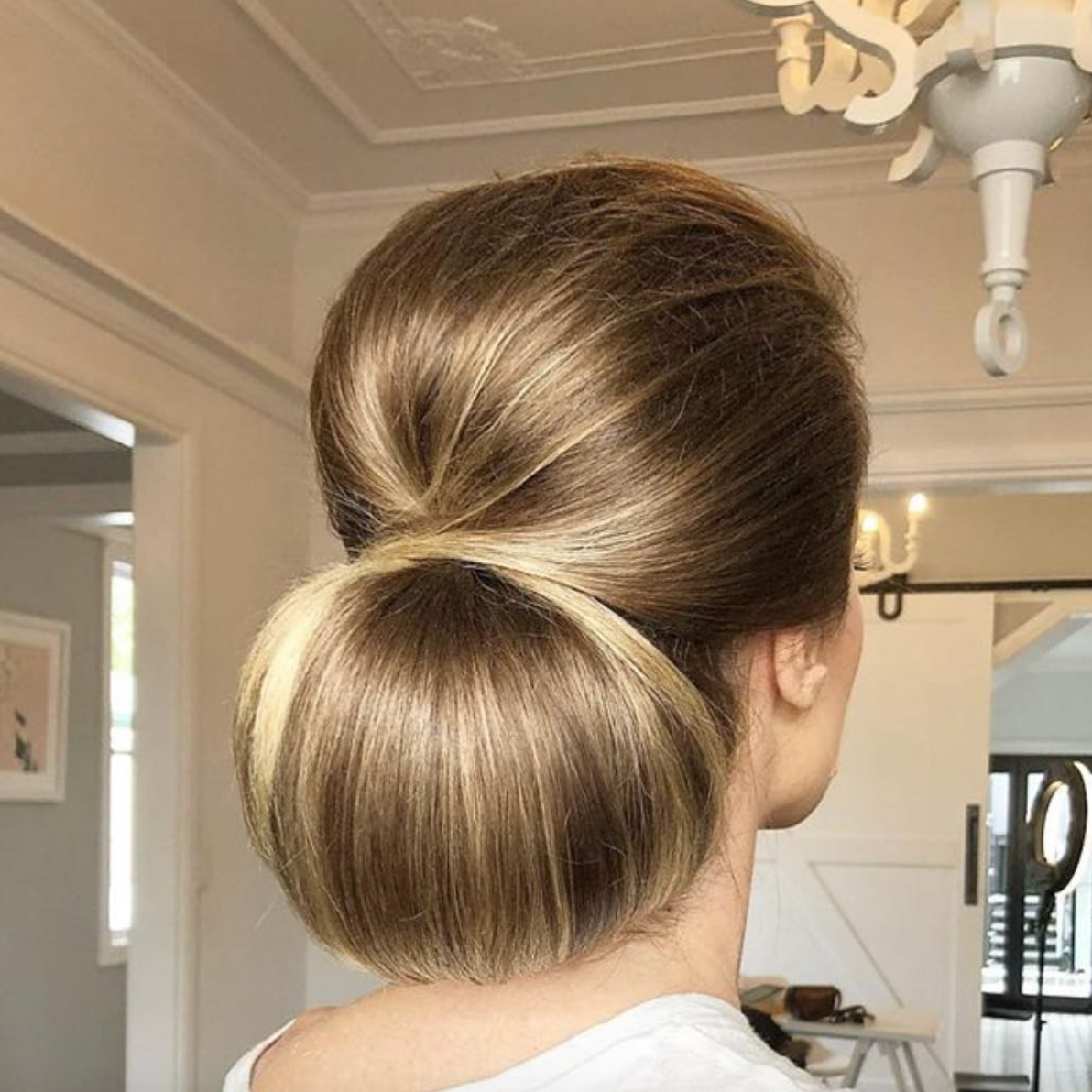 Sleek & Straight
A more modern approach to race day hairstyles is the sleek & straight look, and we expect to see it a lot this year. Hair slicked back allows you to keep your fascinator as the focal point. We especially love this style with a mesh veil as your hair accessory. A contemporary crown, boater style hat, percher or pillbox hat also complement this hairstyle beautifully.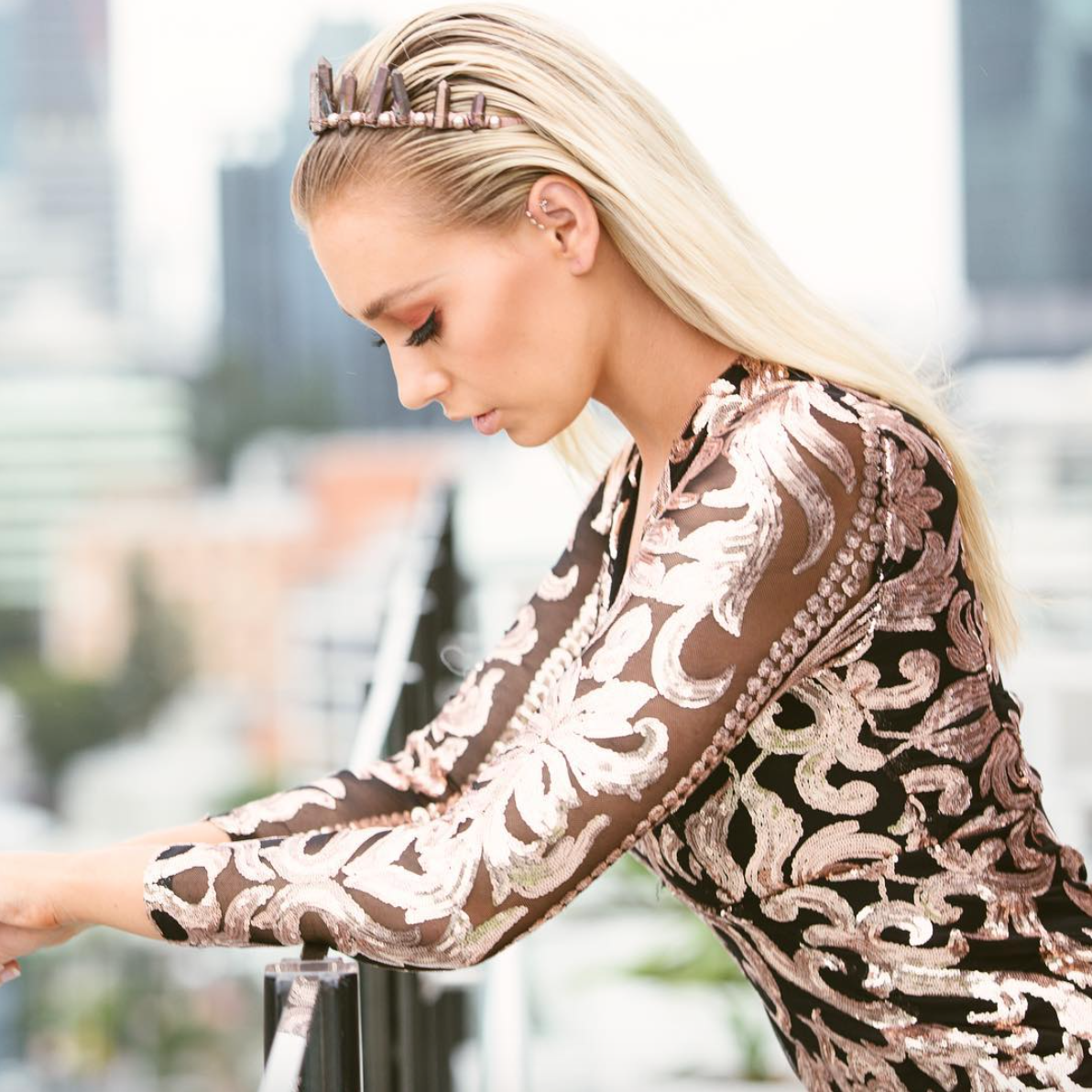 Milkmaid Braid
Creative and intricate braids are definitely on trend at the moment. A braided hairstyle we absolutely love is the milkmaid braid. This bohemian chic look particularly works well with floral crowns and bejewelled headbands. To achieve this hairstyle, section your hair down the centre, create a loose 3-strand braid on either side and secure the braids across the top of your head.
Glam Waves
If you are more comfortable with wearing your hair down, glamorous waves or soft curls are great race day hairstyles, and they are easy to create. All you need is a curling wand or straightener and some hairspray to hold the curls. This hairstyle suits a variety of millinery styles, including halo fascinators, floral or jewelled crowns, and even a pillbox fascinator.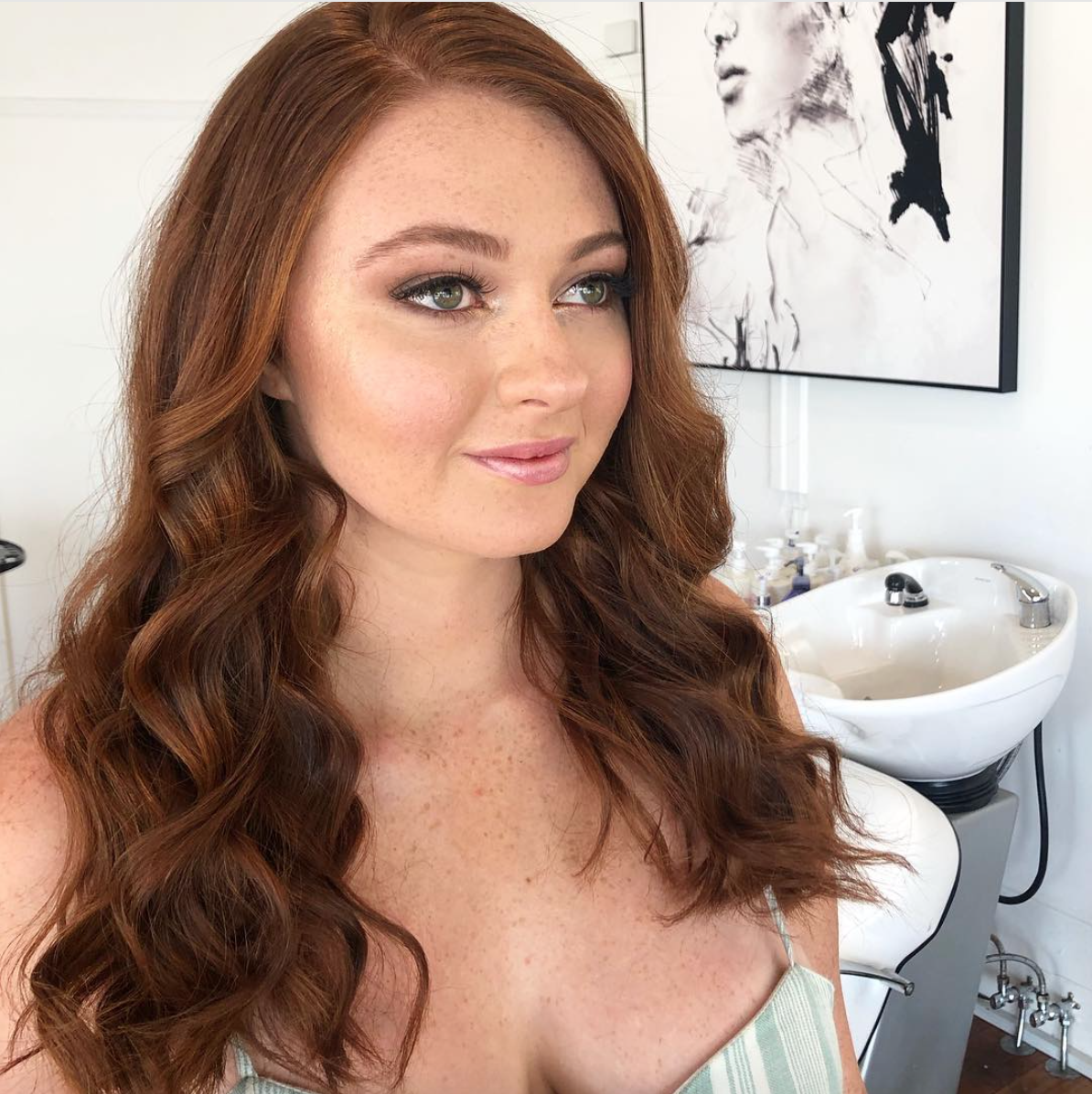 Can't Decide Which Race Day Hairstyles Suit Your Fascinator?
If you're stuck deciding on a hairstyle for your fascinator, our team of hairdressers can help create a look that will surely turn heads on the field. Contact us now to make a booking – and don't forget to bring your fascinator!