Real Wedding: Alison and Dion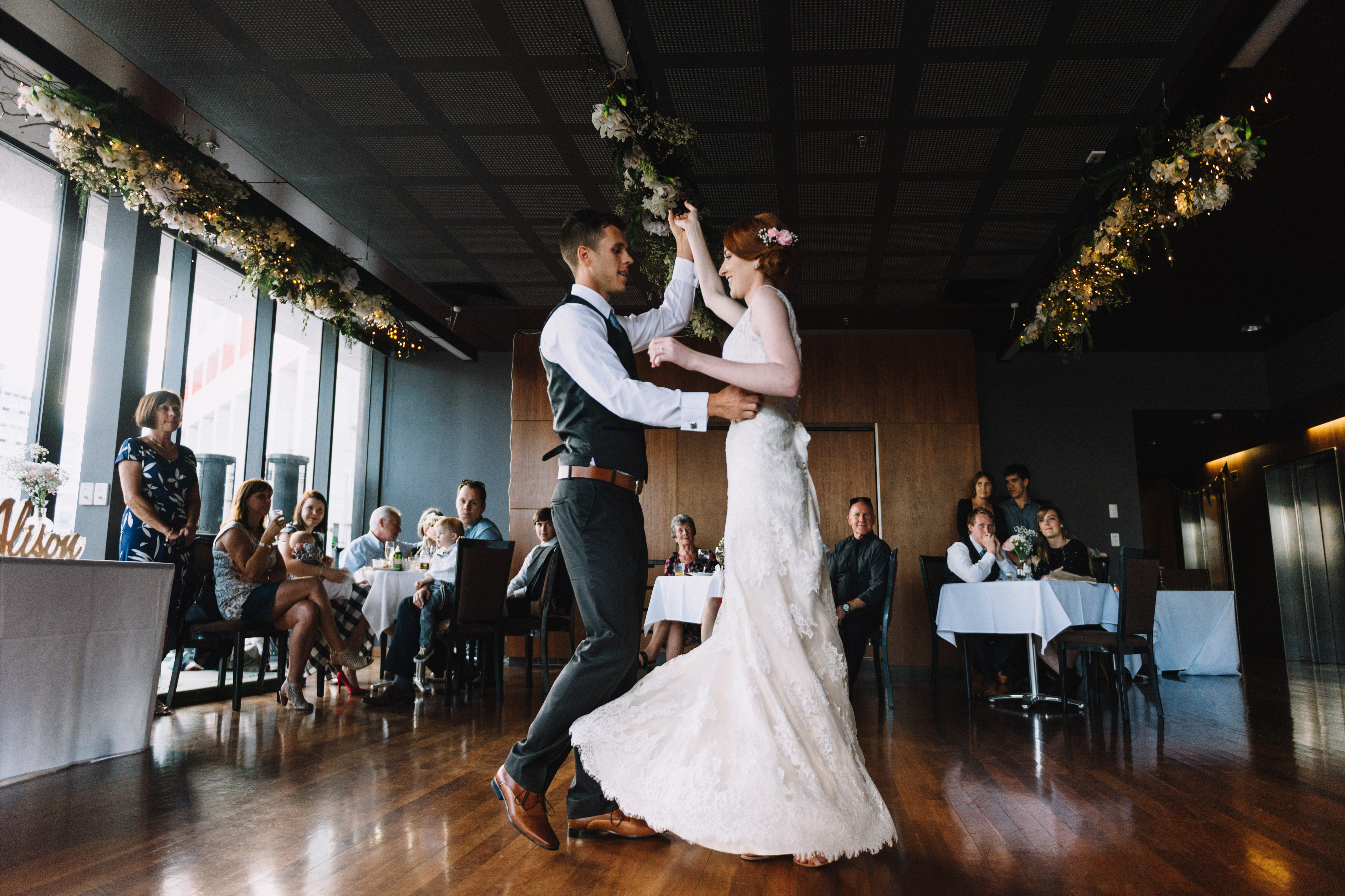 First names of couple: Alison and Dion Barnhill
When and where did you get married? 13th September 2015 at Brisbane Powerhouse (Performance Lawn) and our Reception was at Sage on Ann.
(In a few words) Describe your man. Dion is the most loveable, sweet and understanding man I've ever met. We just clicked when we first met and have never looked back.
What was his reaction when he first saw you on your wedding day? He wiped the tears away from his eyes and smiled at me.
Tell us about your gown? I purchased my Maggie Sottero gown at the second shop I went to. It was a perfect mix of my favourite's in the first store I had been to. It was a light gold satin underlay with an ivory lace over the top.
Favourite moment of the day? Would have to be when our ring bearer got a bit of stage fright and ran across the park mid way down the aisle with the rings, it made everyone laugh and eased the nerves of everyone staring at me cause they looked at him!
What traditions did you incorporate into the day? We had a Catholic ceremony at Brisbane Powerhouse on the river which was hard to achieve, but we're very thankful we made it work. Father Farrelly has been our family priest since I can remember so it was nice to have him do the ceremony. It was a great compromise between what we wanted and what my parents wanted.
What was your inspiration for your hair and makeup? Just to have it out of the way and not be worrying about it falling out. I wasn't originally wearing a veil and was just going to have flowers but Twidale made them both look beautiful.
I just wanted my make up to be very natural and blend in with my fair skin.
What was your experience with Twidale? The girls were very friendly throughout the morning, and made sure that everyone was happy with their hair and make up. The Twidale Artists were on time from the get-go at 4am the morning of the wedding, which definitely eased my nerves and made me feel that everything else would go right that day. They did a fantastic job on my bridesmaid's hair and makeup, and changed a few things that I didn't like without any fuss.
They matched everyone's skin tones perfectly and we all looked flawless. I didn't touch-up my makeup once, and it still looked perfect when we made it back to the hotel at 7pm, that's 15 hours!
3 words to sum up your day? Filled with joy, fun and family.