Three Curly Hairstyles Tutorials for Any Event
Curly hair is known for being a notoriously difficult type of hair to tame and manage on a daily basis, let alone style for an event. While it may be tricky to get a hang of initially, mastering and creating your own curly hairstyles for special events is achievable. Here are just three easy-to-create, yet super stunning curly hairstyles to get you on your way to curly girl event chic.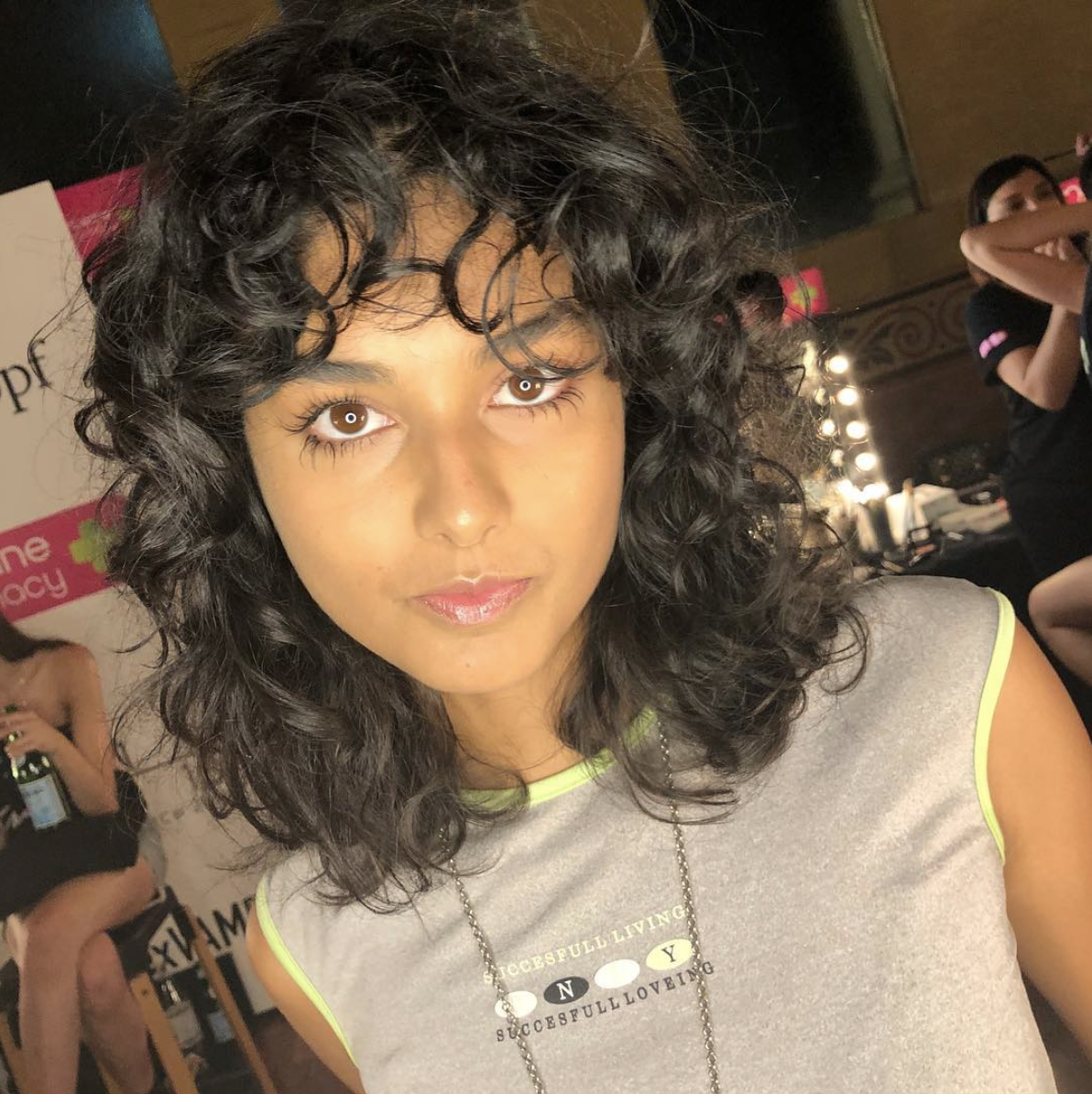 Messy Topknot
A great thing about curly hair is that it is perfect for a messy updo; curls also allow you to create some serious volume and texture. One of our favourite curly hairstyles is the messy topknot, which allows you to style it in a way that shows off your curls. There are two ways to create this 'do.
For a polished but still slightly messy topknot pull the hair back in a sleek, high ponytail. Divide your hair into two sections, loosely wrapping one around the base of your ponytail and securing it with a bobby pin. Wrap the second piece around the first section and secure with the bobby pins. Gently tug at sections of your hair secured in the bun with your fingers to add volume.
If you are after a messy topknot with more of a bed hair vibe, grab sections of your hair and twist them to form a bun. Secure each piece with bobby pins, placing them strategically to keep the bun looking loose and messy and not too sleek. If you wish, pull out some curls or style the baby hair curls at the front to frame your face and lightly spray with hairspray.
Triple Buns
If you are after curly hairstyles with a slight twist, then you can't go wrong with the triple bun. You heard right; one bun isn't enough for this look! This surprisingly sophisticated look is perfect for a bride to wear on her big day.
To create this look, start by sectioning the hair at the top of your head from ear to ear. Twist this top section and wrap it around to create a bun at the crown and secure the bun with bobby pins. Next, you are going to split the bottom section of your hair into two, with a part down the middle to create two buns. Our top tip is to form the buns as close as you can to the top bun. For extra support, secure all three buns together with a few bobby pins. You should now have three buns that form a triangle.
We still want to see your curls with this look, so make sure you don't pull them too tight.
This look is particularly great for curly hair as the smaller buns help top maintain your curls, so that your hair requires little styling once the buns are removed.
Relaxed Ponytail
Ponytails are a classic do that work perfectly with curly hair, and the volume and texture of the curls add some serious personality.
Loosely gather your hair to where you want to position your ponytail; high or low. Use a hair tie to secure the ponytail and gently loosen the hair around the tie. To conceal the hair tie, you can wrap a section of your hair around the base of the ponytail. If you want to add more texture, feel free to incorporate a braid or bouffant by leaving hair out at the front when placing up in a ponytail. Wrap the left out hair in sections around the ponytail, and pin it into place. If you want to avoid using a hair tie, this look can also be easily achieved with bobby pins.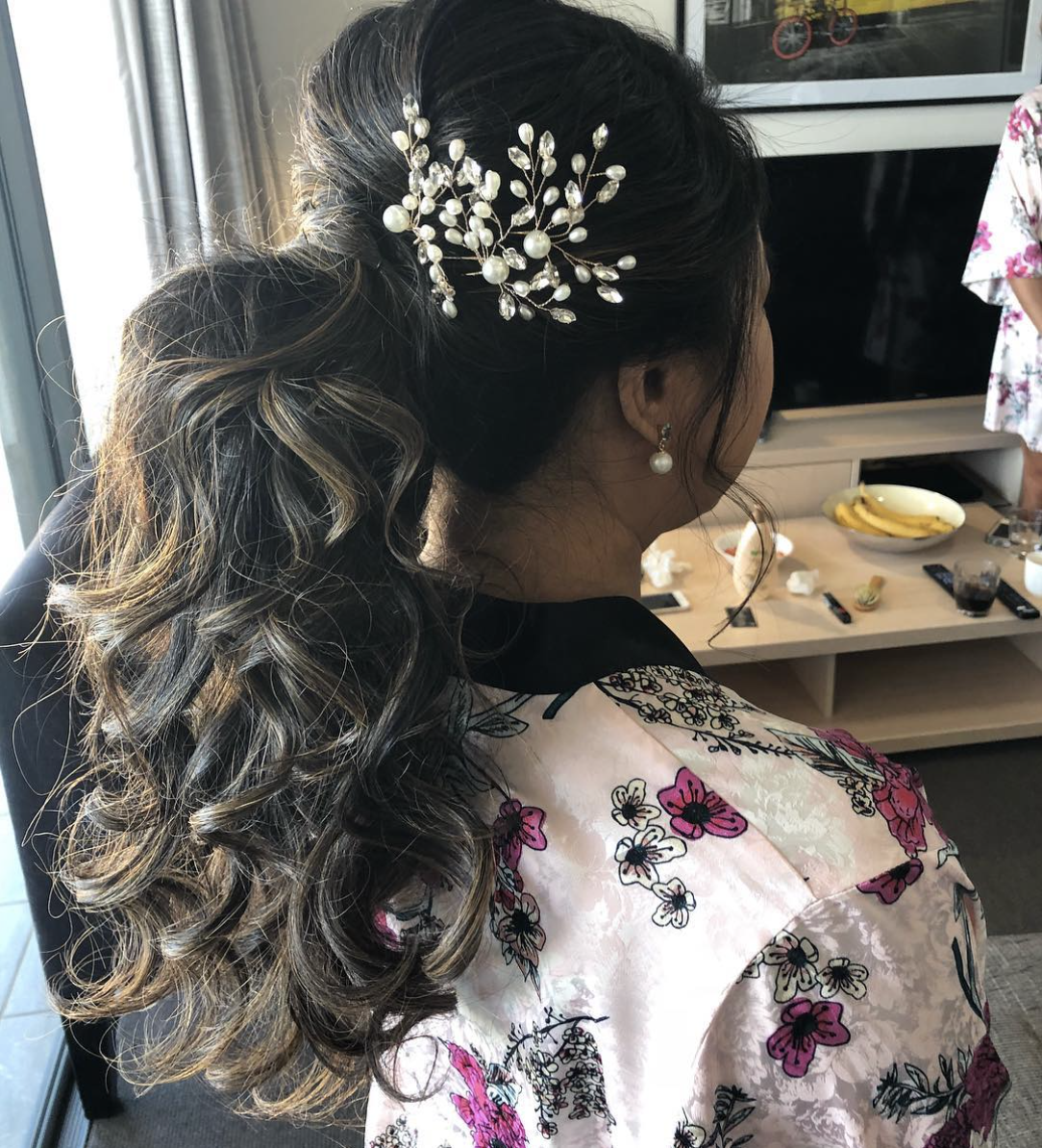 Curly Hairstyles at Twidale
Whether you wish to wear these looks down the aisle or for a corporate event, we guarantee these three curly hairstyles will have heads turning. If you would like to rock one of these curly hairstyles or any other style for your next event, our experienced hairdressers at Twidale can help. Give us a call to book an appointment.