Three Natural Bridal Makeup Looks to Try
The natural look has certainly become a popular trend in the beauty world. Thanks to to the likes of celebrities like The Duchess of Sussex Meghan Markle embracing the natural wedding look, many brides are opting for natural bridal makeup on their special day. And while some may assume that the natural look means barefaced and not-so-glam, we are here to let you know that you can achieve natural bridal makeup that is luminous, elegant and photo ready. Here are three looks to try for your big day.
Au Naturel
There is more to this barely there look than meets the eye. Yes, it is important to show naturally glowing, flawless skin, but this natural bridal makeup look requires a few additional steps to make it look like you have no makeup on.
Start off with well-hydrated skin followed by a primer. We recommend opting for a tinted moisturiser or BB cream that provides a dewy, light to medium coverage at most. Use a brush and sponge to buff and even out the foundation. Dot any dark circles with a colour-correcting concealer, then blend with a sponge, dusting with a thin layer of translucent powder all over to set your face. If you want to go for the faux freckle effect, take a brown pencil eyeliner and very lightly dot across the nose and cheeks. To blend out the freckles to give them a more realistic look, very gently pat them with your finger. Finish off the base with another layer of translucent powder.
To brighten up the eyes, blend a cream eyeshadow similar to your skin tone from your lash line towards your brows. Apply a lighter, slightly shimmery shade of cream eyeshadow in the inner corners. Add a coat of mascara to your top lashes and brush up your brows with a gel.
For a naturally flushed look, apply a cream blush to the apples of your cheeks and blend out. Follow up with a cream highlighter to accentuate your cheekbones and cupids bow. Finally, either add a lip balm or a subtle nude lip to finish off the look.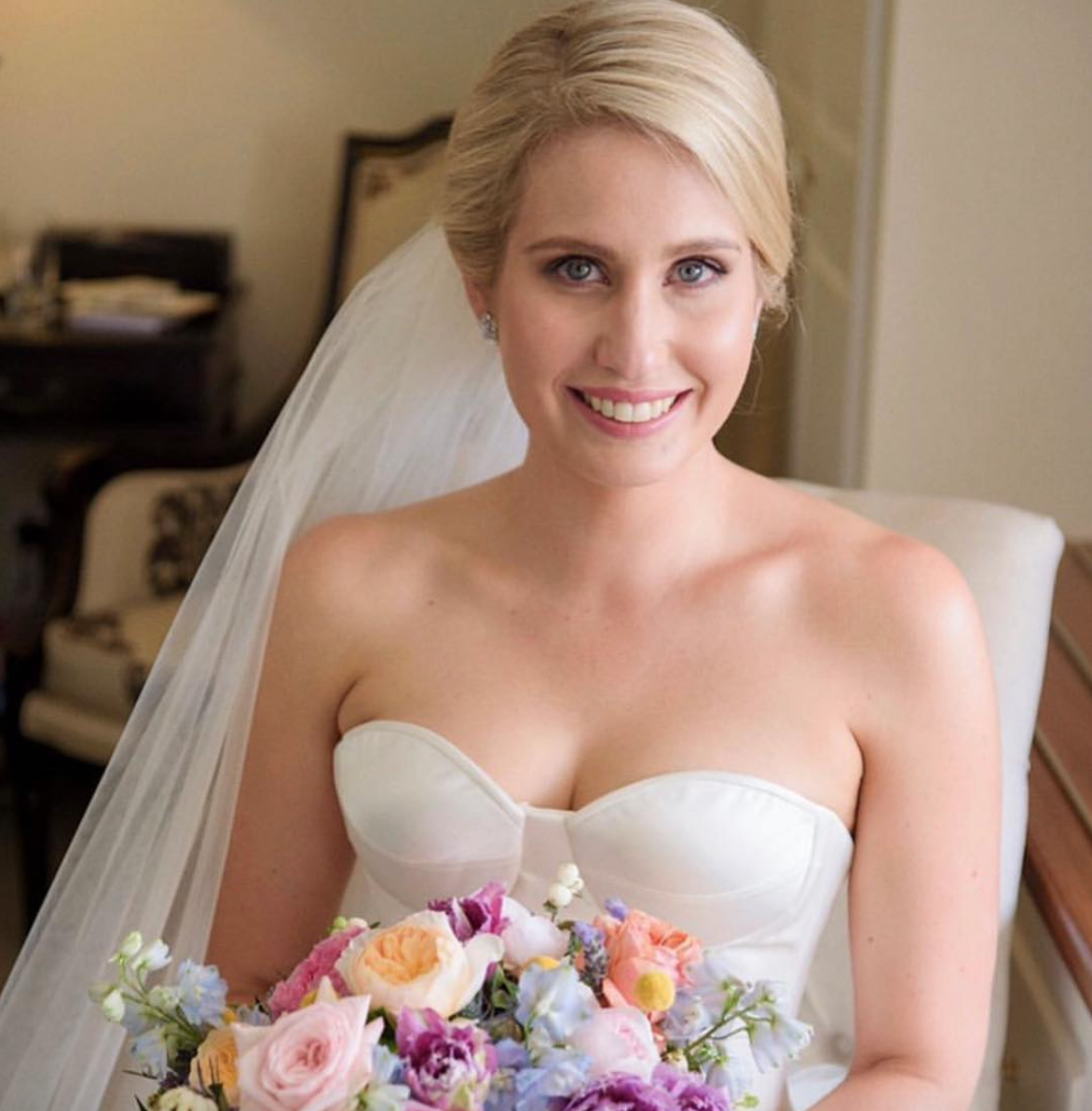 Bronzed-Up Glow
Whether it is a summer or winter wedding, the golden glow is an ideal look to bring warmth to your face. There are certain products and tones to use when creating this particular natural bridal makeup look.
Once you have applied your base of primer and foundation, you are going to want to create a sunkissed effect using a matte bronzer. Choose a bronzer that best suits your skin tone by opting for a shade just one shade darker than your natural tone. Use a fluffy brush to blend the bronzer across the hairline and the bridge of your nose. You can also use the bronzer to carve your cheeks and jawline for more definition. It is best to avoid using cool-toned products and opt for neutral tones like bronze or peach.
Next, apply a highlighter where the sun naturally hits your features, for instance, the centre of your nose and cheekbones. Like the Au Naturel look, add a touch of shimmer to your cupid's bow and the inner corners of your eyes.
To amp up the eyes, apply a soft brown eyeliner to your top and bottom waterline, and use a bronze or copper eyeshadow to create a subtle smokey eye. Once you have applied some mascara and brow gel, apply a nude or brown-toned lipstick to your lips.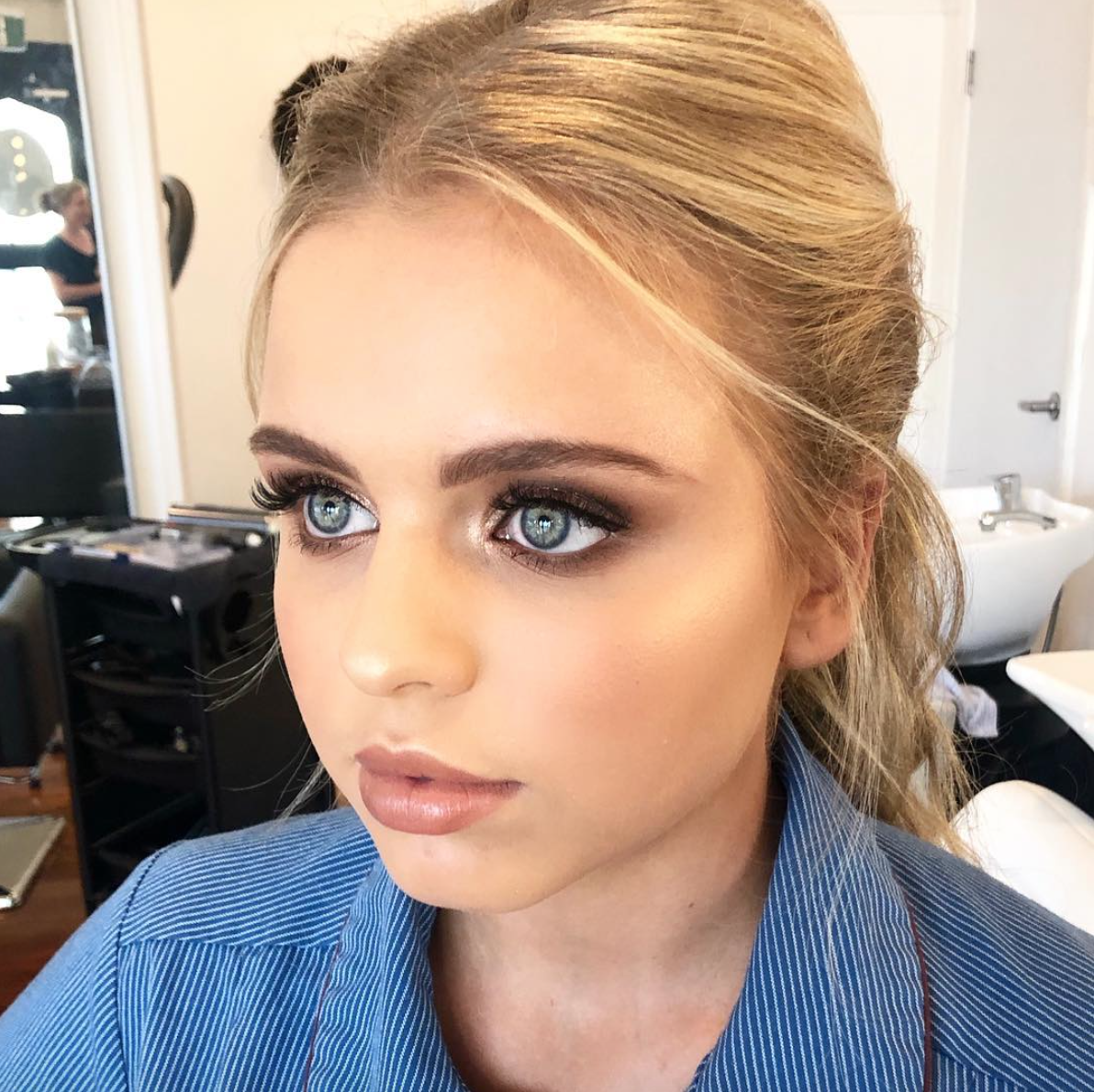 Subtle Sparkle Lids
Natural bridal makeup does not mean there's no room to experiment with fun products. A hint of shimmer may not seem very "natural", however, it is an effective way to add some glow to your look.
The focus of this particular look is the eyes, so keep the rest of your makeup low-key. Before applying any shimmer, make sure to prep your eye with either a primer or a touch of concealer. To avoid any fallout, we recommend using a shimmer or light glitter eyeshadow with a more liquid or cream consistency. Or, if you want to be daring, pat a loose shimmer onto your lid using a flat brush. Once the shimmer is set, use a spoolie to remove any glitter from your eyes and scotch tape for under your eyes.
Add some mascara, eyebrow gel, a cream or liquid rose blush and a nude/rose lip to complete the look.
Natural Bridal Makeup by Twidale
If natural bridal makeup sounds like the perfect look for your big day, our experienced makeup artists can help. To make a booking, give us a call or visit our salon in Albion.