Lindsay Ridings' Tips for the Brisbane Races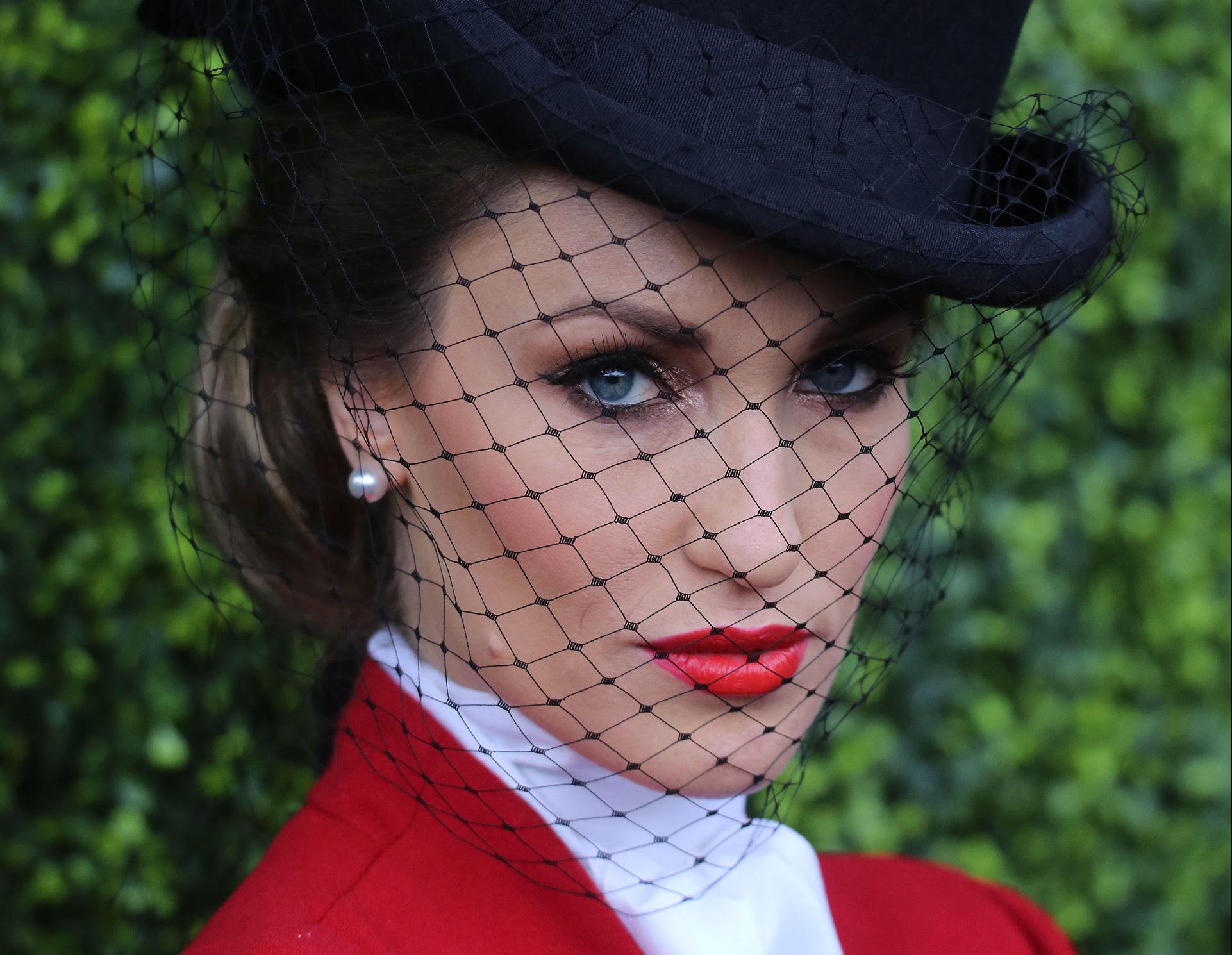 With the Brisbane races and Australian racing season in full swing, we chat to fashion extraordinaire Lindsay Ridings about curating the perfect look.
Lindsay, tell us a bit about yourself
Professional deal-maker during the week, racing-fashion enthusiast on weekends! Racing fashion is my creative outlet for an otherwise very high energy corporate career. My grandma taught me how to sew when I was a tiny one and I've been creating and sewing ever since
And can you tell us about the look that won you best dressed at last year's Fashions on the Field?
In a nutshell, it was a Dior inspired outfit featuring a custom-made red pure wool riding jacket (made by my wonderful dressmaker friend Ruth McInnes) and a red tulle skirt I made myself.
The beautiful millinery was a red felt wide-brimmed hat by Marilyn van den Berg Millinery, who also gave some styling input. I really wanted a very Parisian, polished and feminine look so I added the little polkadot pocket scarf to the Kate Spade mini-bag – et voila!
At the time I thought this outfit would be very controversial as the theme is black, white and red, and most people go with the black and white. So, to turn up to the Brisbane races head-to-toe red was nerve-wracking as I knew I would instantly draw attention in the crowd!
When it comes to choosing an outfit for the Brisbane races, what are your top tips?
I've always been the girl who loved dress ups – I've been doing it all my life and quite clearly it hasn't stopped yet! For me it's about being inspired by a time or place, the feel of a beautiful fabric or the vibe of an era. I love classic lines, shapes and styles and that seems to work on me. And whether modern or traditional, my primary goal is to always feel ultra-feminine and elegant in my outfit. So my top tips to ladies heading to the Brisbane races would be:
1)  Make sure the outfit is one you truly love and feel good in. Racing fashion is something very unique. It provides an opportunity to wear things you likely wouldn't wear anywhere else, so take advantage! Have fun with your 'dress ups'! 
2) Matchy matchy is completely acceptable (and expected) at a Fashions on the Field event!
3) Details – the details do make all the difference: the right shade of lippy to match the gloves or earrings, a nifty feature on the heels. It's the little things that can take the outfit to the next level. 
4) Theme – there are generally always key themes for race days so jump online to check first. Seasons are important too as they dictate which fabrics for dresses and millinery are appropriate ie. autumn/winter is felts etc. and spring/summer carnival days should feature lighter fabrics like cottons, linens, parisisal, straw and sinamay.
5) Book TWIDALE early!
And what about your tips for choosing a hair and makeup look?
In the same way my style is generally feminine and classic, my hair and makeup choices are also very polished and feminine. The criteria for a Fashions on the Field event will always include an element of deportment and grooming which means the look needs to be very put together and appropriate for the outfit – and durable!
It's a long day, often out in the elements and you never know when the next photographer is requesting a photo op you have to look perfect for. I have a few personal preferences like the 50s eyeliner wing which always adds a level of glam. The hair will depend to some degree on the millinery to ensure both the hat and hair style are shown in their best light. But, the bigger the better, I say!
Lastly, why do use TWIDALE for your event hair and makeup?
Well TWIDALE is actually the best in the business. Not only does my hair and makeup need to be perfection the entire day, but it also needs to match the outfit perfectly too.
I rely on Jo and the team to work their magic and bring their own creative flair to the hair and makeup. I brief them on the outfit and millinery style for the day and they will carefully curate a look that is flawless and complementary every time which is really special; the level of care and detail is so appreciated and I love having them as my Glam Squad.
To book a hair and makeup appointment with TWIDALE for the Brisbane races, please get in touch with our makeup artists as soon as possible.