Our Top Five Wedding Hairstyles for Long Hair
Whether you're a bride-to-be, a bridesmaid or simply a wedding guest, working with long hair on such a special occasion has its benefits and its challenges. You are battling with different scenarios like the weather, the location, coordinate it with the style of your dress, will need to be able to remove your veil – and you need it to look perfect all day long. However, we must say that long hair does make it easier to twist, braid and tuck in ways that short hair can not. With that in mind, we've rounded up some of our favourite wedding hairstyles for long hair below.
Relaxed Waves
Wedding hairstyles for long hair do not need to be complicated. Relaxed waves are certainly an on-trend look, and they are a very easy way to show off your long locks. You can style this particular look with a middle part or side part with a sparkly barrette. You could even go old glam with Hollywood waves. Hair down works particularly well with strapless or thin-strapped wedding dresses.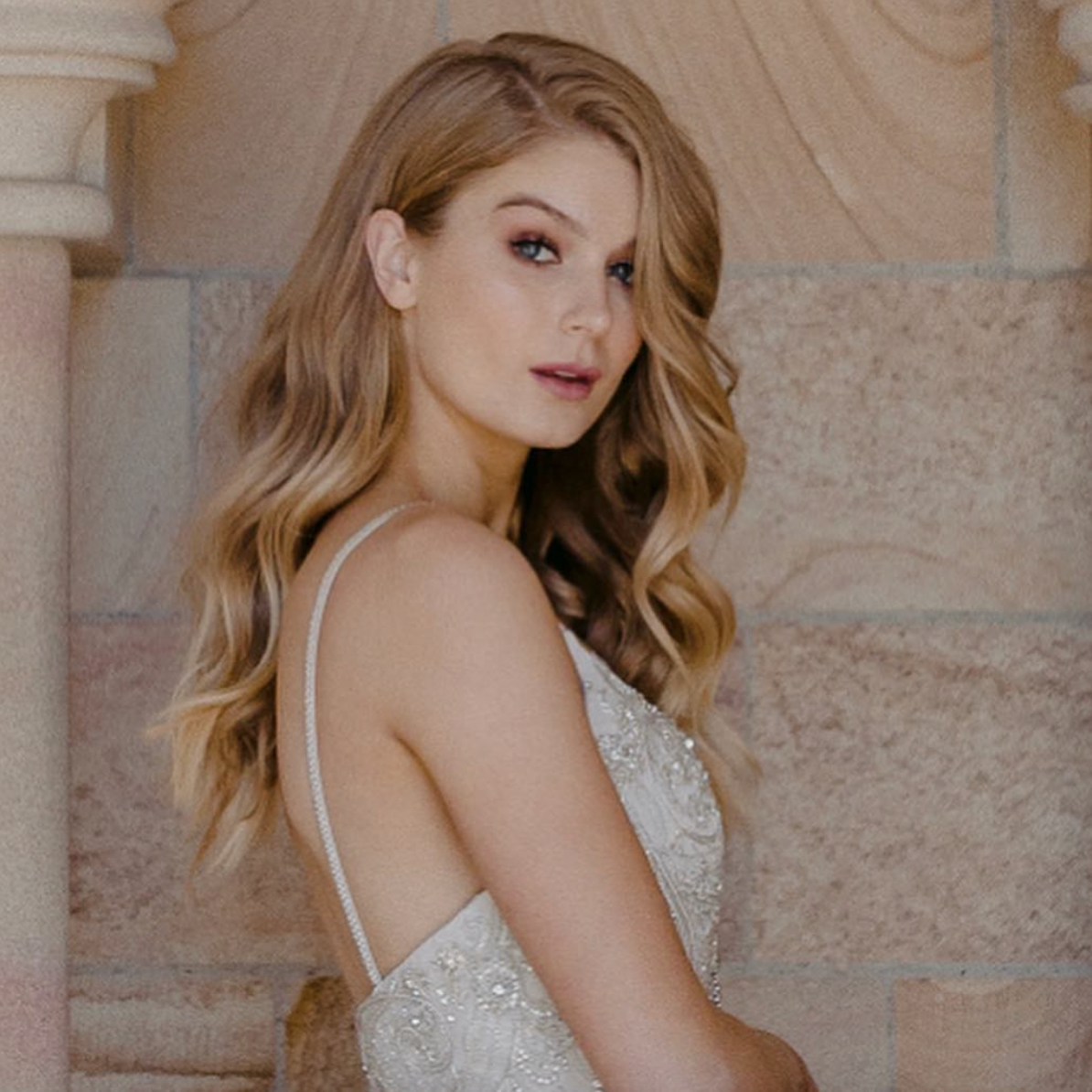 A Half-Up Braid
A half-up hairstyle is one of the many wedding hairstyles for long hair that still allows you to show off your long locks while keeping the hair off your face. It is particularly handy for an outdoors wedding. To achieve this hairstyle, choose your braid, for instance, a french or a dutch braid, make two braids and merge them at the back of your head. You can play around with hair accessories, like a hint of baby's breath or a hair comb. This look is also ideal for securing your veil.
The Voluminous Ponytail
A simple ponytail is an incredibly modern way to style long hair. There are so many variations of this look, but the key takeaway is to always keep it voluminous. A teasing comb and volumising spray will be your best friend with this hairstyle. To elevate the look, wrap the front section of your hair around the base of the ponytail. Make sure to leave a few pieces of hair out to frame the face. You can also play with the placement of the ponytail; high on the crown or low.

Romantic Up-Do
When looking for sleek and elegant wedding hairstyles for long hair, look no further than the romantic chignon. It's perfect for keeping your hair in place and the longer your hair, the more volume you can achieve. This refined 'do features a centre part, with a bouffant and embellished headband. Or if you prefer, opt for a delicate comb or embellished pins at the top of the chignon. You can also add softness to the hairstyle with a few loose tendrils to frame your face or incorporate braids.
Side Swept Pony
Pinning your long, curled locks to the side in a loose up-do is simple and elegant. We love wedding hairstyles for long hair that have a slight retro edge. You can dress up this hairstyle with a vintage hairpin or comb. For a more bohemian-chic vibe, try brushing out the curls to a soft wave and adding a braid.
Try These Wedding Hairstyles for Long Hair With Twidale
If you need help styling your long hair for an upcoming wedding, our team can try one of these wedding hairstyles for long hair on your, or we can create another look instead. We are also available for wedding makeup, for both brides and bridesmaids. Contact us to book an appointment or we can come to you with our mobile hairdresser service.