Our Top Wedding Hair Tips
You've said yes to the dress, so now it's time to start planning your hair and makeup. There's a lot to consider when choosing how to wear your hair on your special day. What style suits the dress? Should you change your hair colour? Should I be growing it out, or get it cut? Still not sure? Here are some of our wedding hair tips to help you achieve flawless hair.
Make Sure Your Hairstyle Complements Your Dress
The first of our wedding hair tips is to make sure you've chosen your dress first – then find a hairstyle to complement it. Your hair should never look disjointed from the style and neckline of your wedding dress. A strapless dress tends to suits loose, soft waves with either a side or middle part. A low bun with either soft braids or a romantic twist works really well with a boat neck dress. And, if your dress is embellished and very detailed, simple hair is best.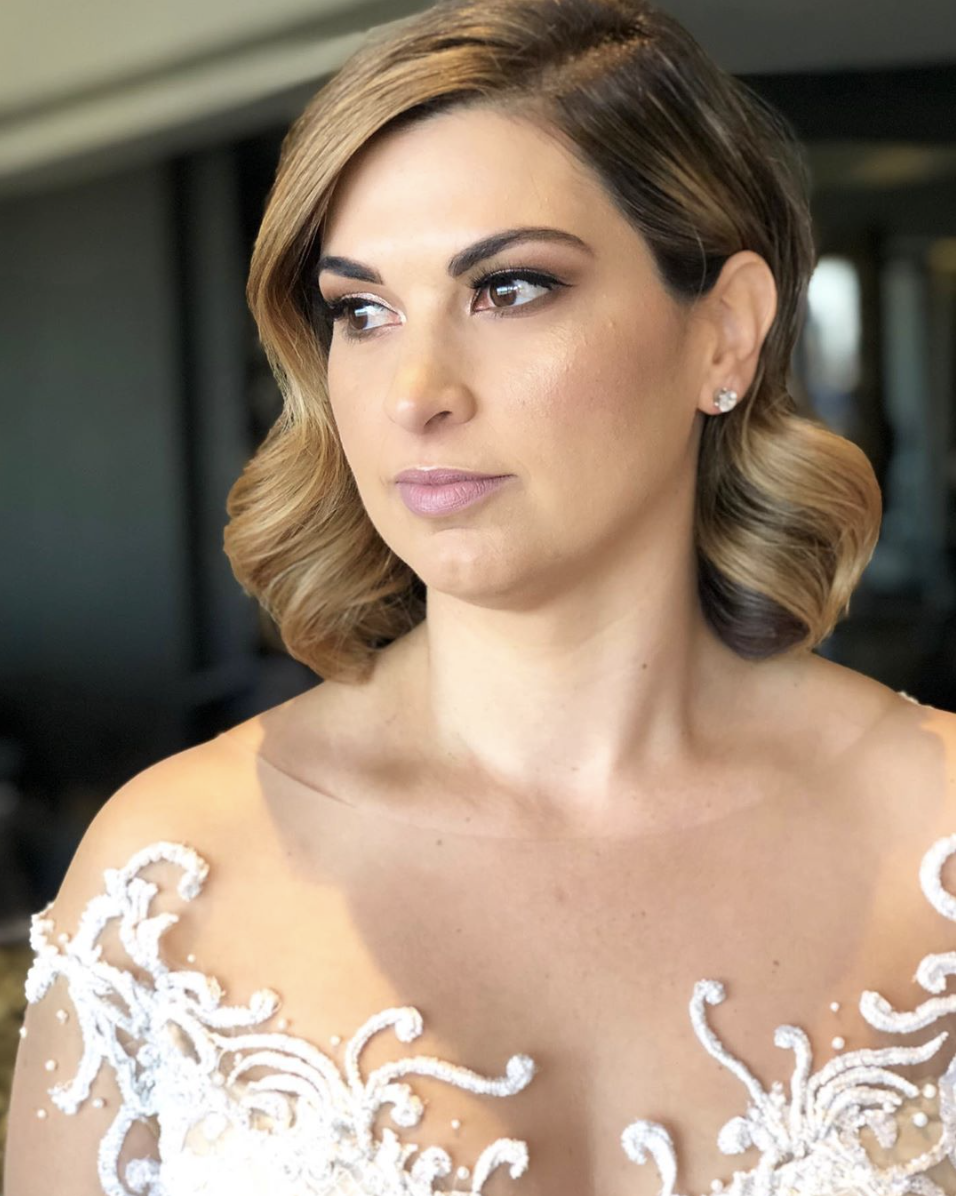 Avoid Changing Your Hair too Close to the Wedding
It is best to avoid drastically cutting your hair or changing the colour close to the wedding. If you would like your hair to be significantly shorter on your wedding day, one of our wedding hair tips is to try it out at least 12 to 18 months beforehand (depending on how quickly your hair grows). That way, you have time to get used to the cut and decide whether or not short is best for your wedding – and if not, you've then got some time to grown it out at least a little bit before your wedding. Same goes with your colour. If it is your dream to go blonde, use this time to find the right hairdresser who can create the perfect tone of blonde that suits you and your skin tone. You should also have your ideal hair cut and colour during your wedding hair trial, so there aren't any surprises on the actual wedding day.
Once you know what cut and colour are best for you, we suggest booking your final hair appointment 1 to 2 weeks before the wedding. This gives your hair colour enough time to settle.
Updo For Hot and Humid Climates
The reality of a summertime wedding, especially in Brisbane, is often frizzy hair that sticks to the back of our neck. To fight this frizz, there are plenty of hairstyles you could try, like a slicked-back low bun to keep the hair off your neck, or a knotted braid to tame any frizzy flyaways. Braids are especially helpful for reducing frizz, and they can be very versatile.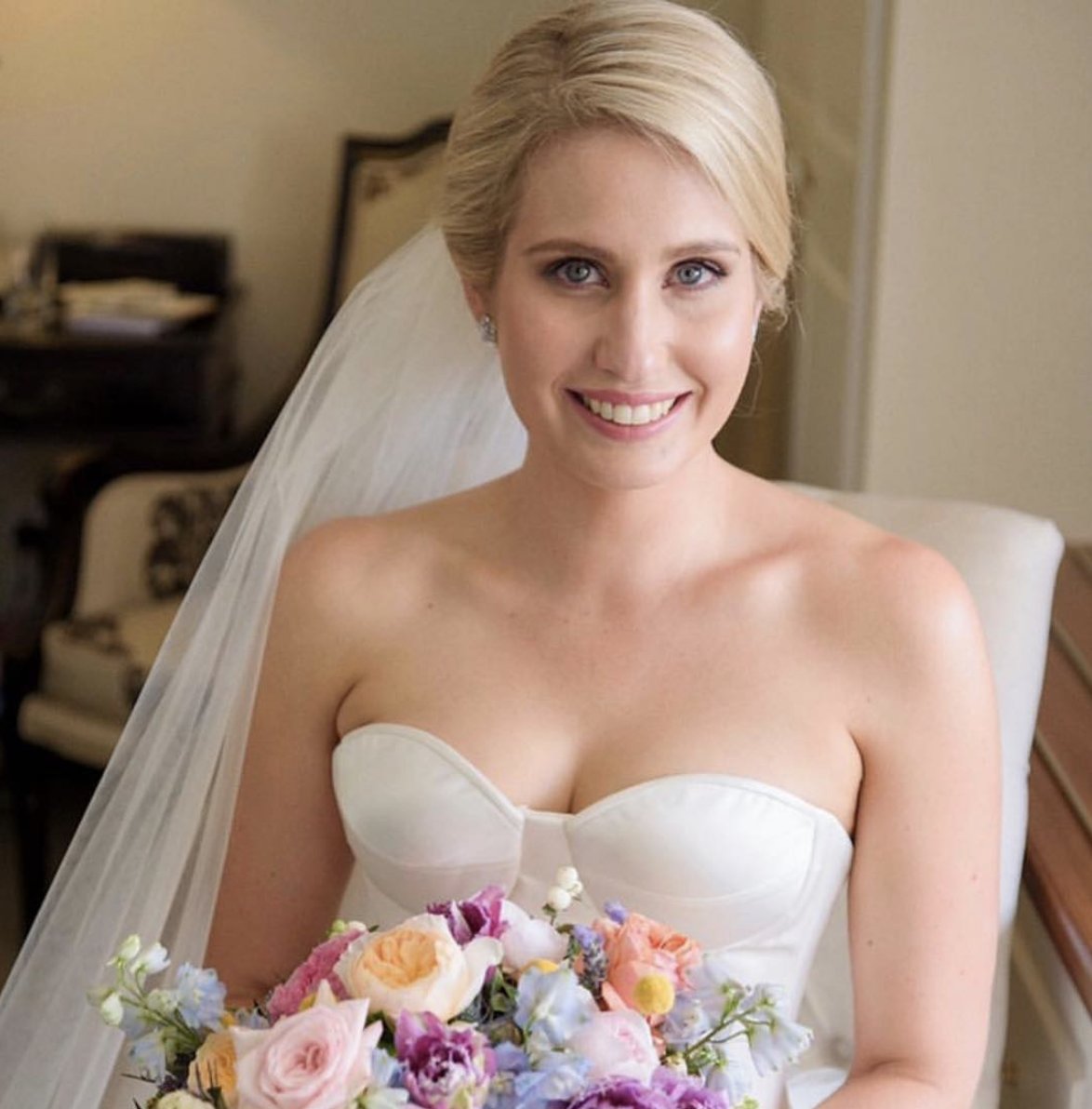 Work With Your Hair Type
One of the best wedding hair tips we can offer is to never fight your natural hair texture. Always work with your hair type to create your bridal hair look. Some straight hair can't hold a curl for a long period of time. Embrace it and choose a sleek ponytail or even a low bun to show off your hair's smooth texture. If you are set on having a subtle wave, our advice would be to keep the curls soft and loose. Simple is best for fine hair. But that doesn't mean it needs to be boring. Try accessorising with barrettes or fresh flowers. Your hairdresser should know what hairstyles suit your hair type.
Choose the Right Hairdresser To Do Your Wedding Hair
If you are not planning on doing your own wedding hair, then make sure you find the right hairdresser who understands your hair type and your vision. Use your wedding hair trial to find a trustworthy hairdresser to create a perfect hairstyle that will last throughout the entire ceremony and celebration. Our team at Twidale have years of experience creating unique wedding hairstyles, for both brides and bridesmaids. We will work with you to find and trial a look that will not only make you feel confident but will translate beautifully in photos.
Want More Wedding Hair Tips?
These are are top wedding hair tips, but trust us, there are plenty of others! Whether you are after hair prep advice or even style advice, we can help. Feel free to get in touch and book a wedding hair trial.