TWIDALE Hair Salon's Classic Wedding Hairstyles
Over the course of many wonderful years in the Brisbane bridal industry the TWIDALE Hair and Makeup Brisbane Salon staff have seen it all! We love weddings! The excitement, the beauty, the love, and the oh-so-gorgeous hair and makeup 🙂
Jo and the TWIDALE Brisbane Hairdressers team have put together this list of some of our favourite wedding hair styles they have created for brides, bridesmaids and mothers of the brides. All of these styles can be personalized into a look that is quintessentially 'you' for the big day.
Which hairstyle do you love?
Ballerina Bun – AKA the ballet bun, is a simple, elegant and strong hair-style that is traditionally worn high on the top of the head. It's a classic look that is a great way to add a few inches if your beau is towering over you in the wedding pics. The ballet bun can also be worn lower down near the nape of the neck for a neater, more discreet look.
Ladies also love the ballet bun for the confidence it gives them to dance with abandon later in the evening without fear of losing the do! To achieve it, this classic updo requires hair to be at least as long as your collar-bone.
To give your ballet bun a more formal, special occasion look, add a braid or a twisted knot, offset the bun on an angle, sculpt the entire bun, or create a prom ballerina bun. Buns can also be just one component of a more complicated wedding hairstyle that might also include bangs.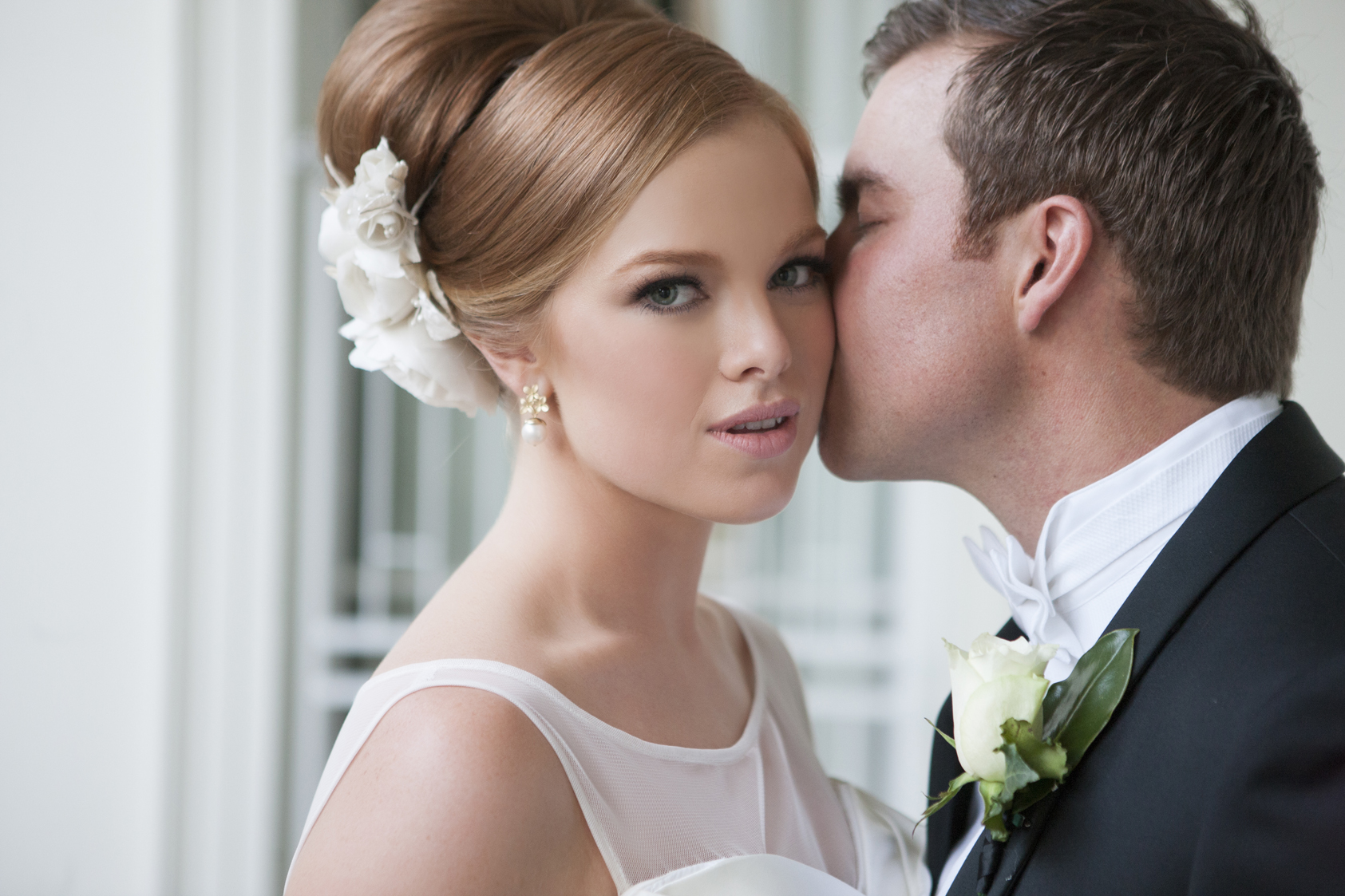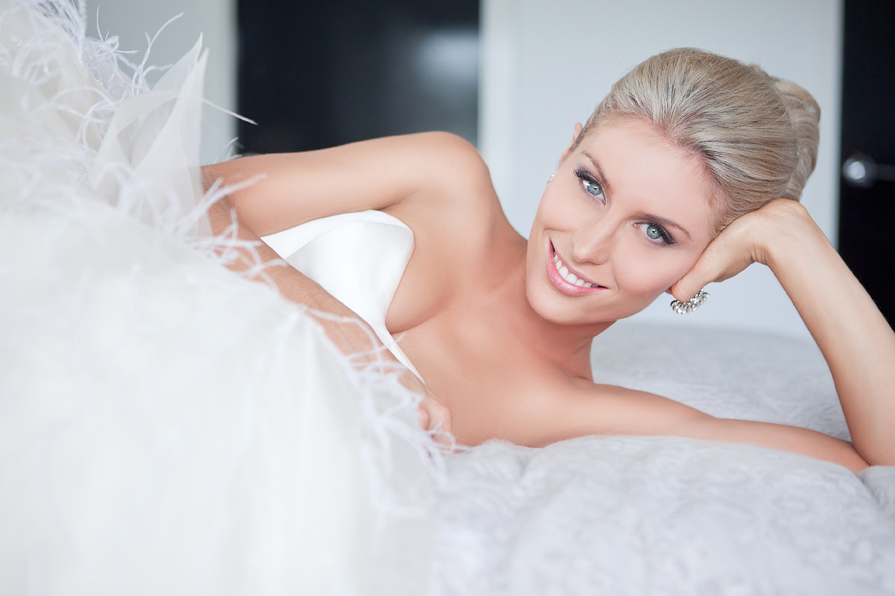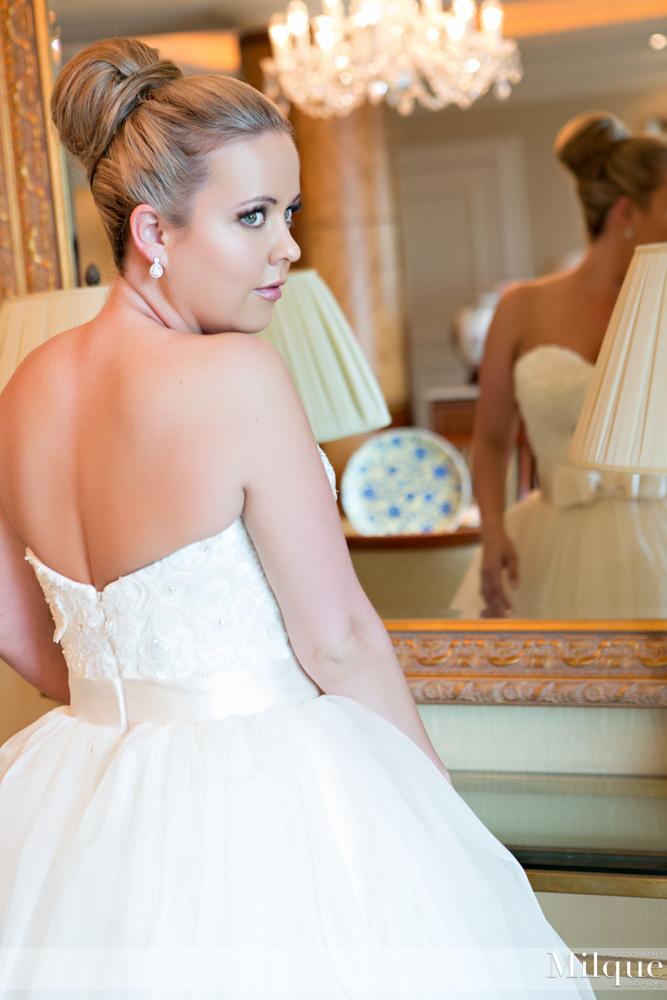 Chignon – A chignon is French bun hairstyle where you pin the hair into a knot at the top of the neck. The word comes from chignon du cou, which means nape of the neck in the language of love (oh la la!). Chignon's can be created in a bunch of different ways to perfectly suit your neck and face shape and wedding dress.
Wear a chignon in a side swept fashion, in a loose or wild fashion, or in ornate tightly wound classical styles. Sparkling hair clips make the perfect addition to a chignon hair-style.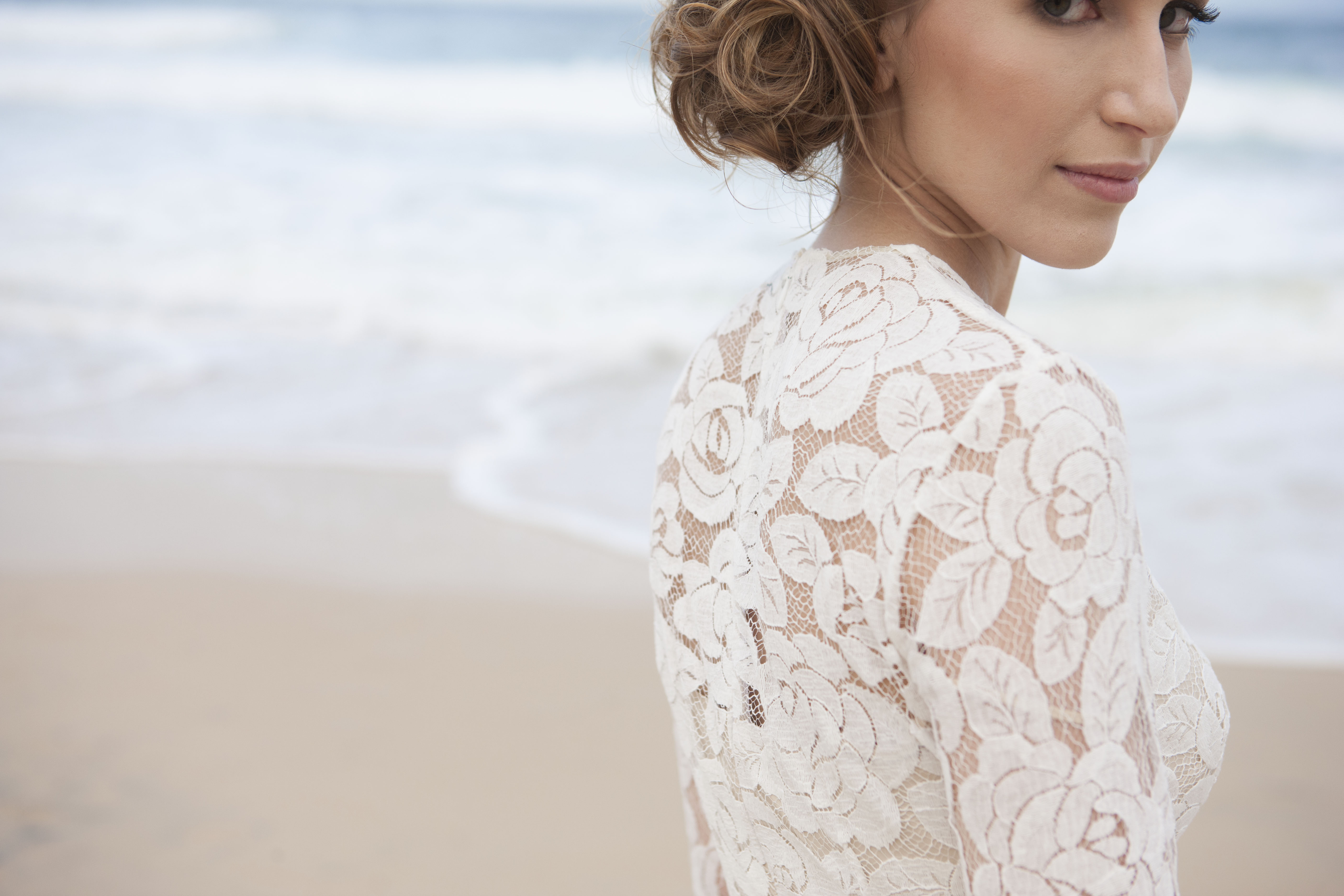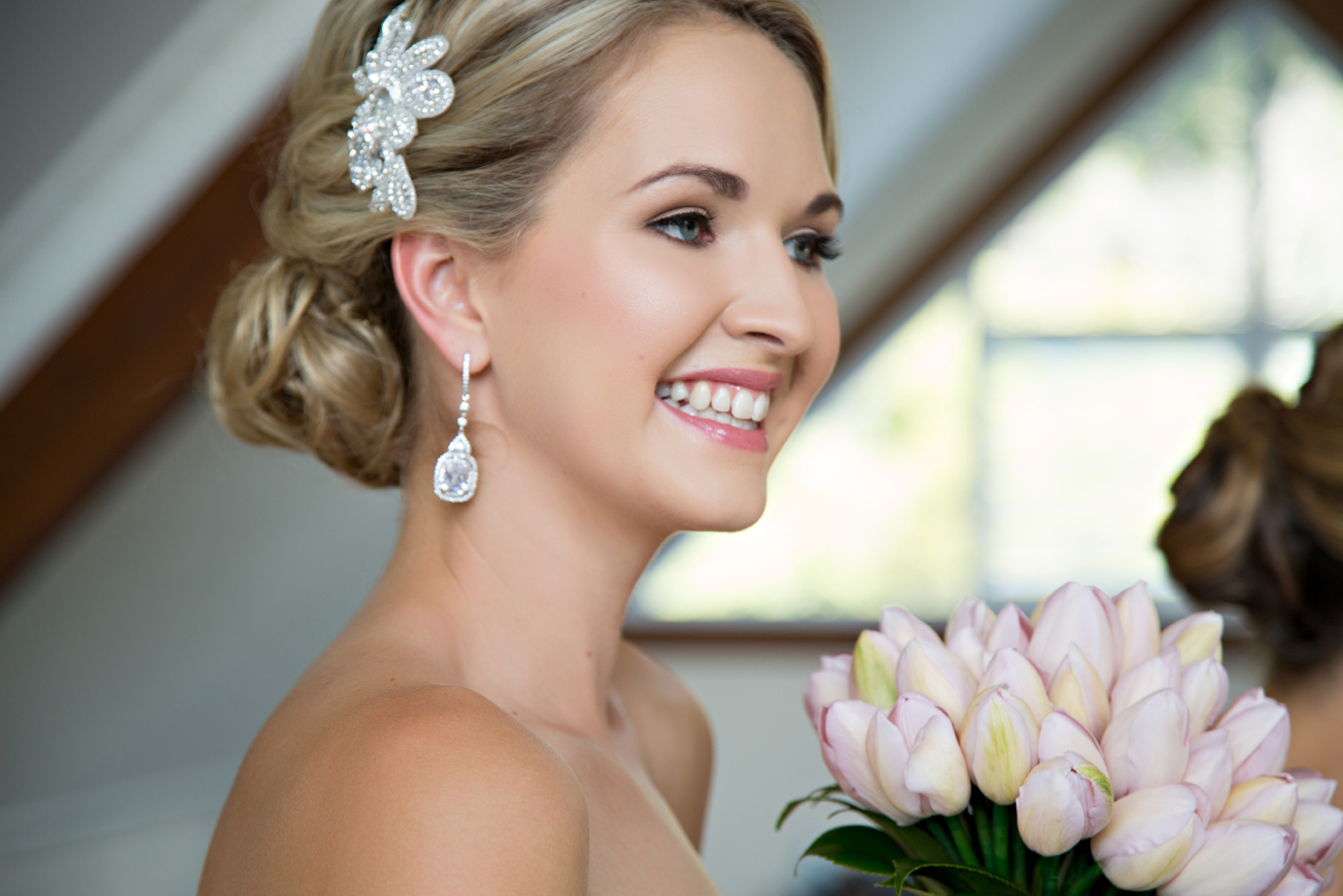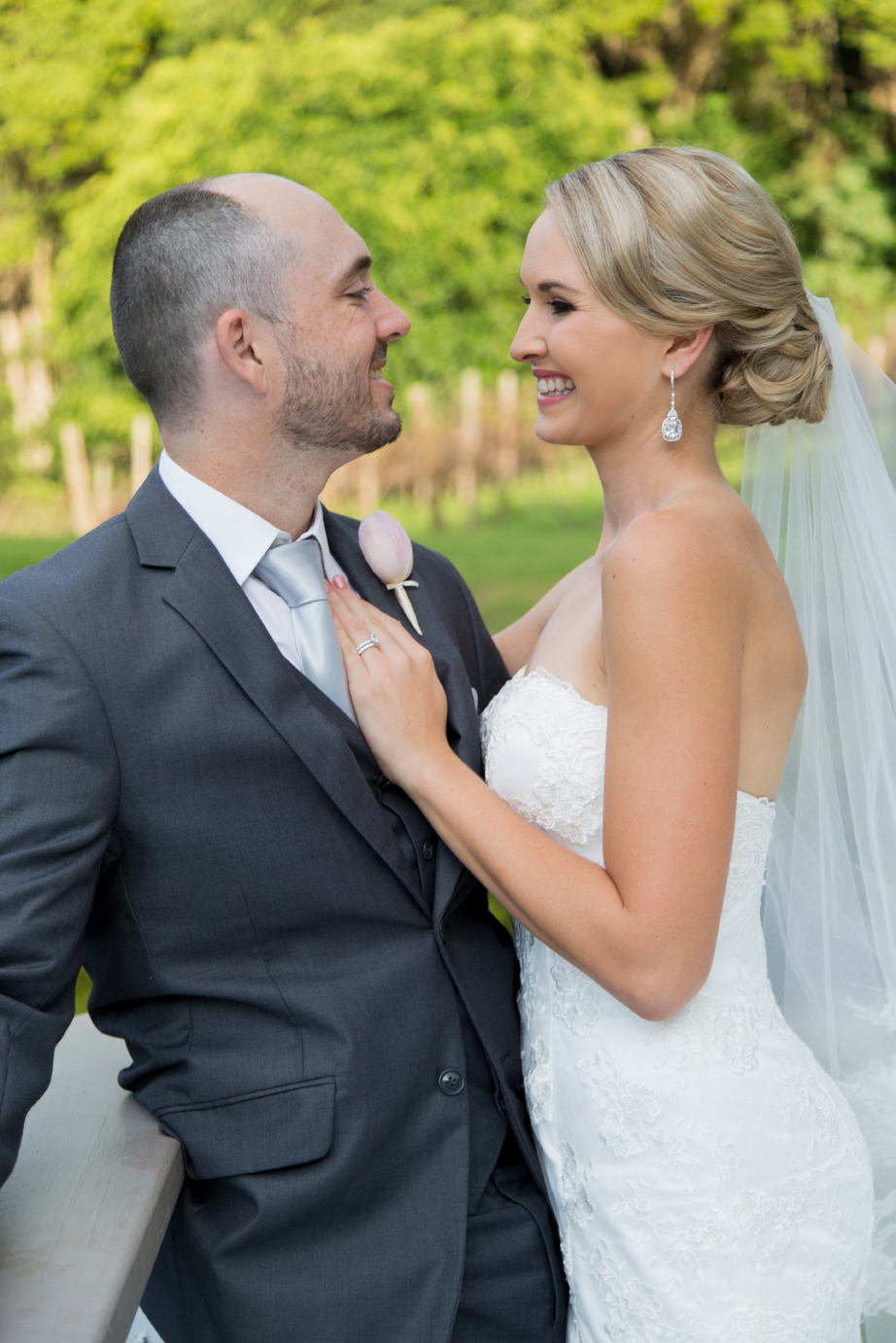 Half-up, Half-down – Can't decide? Want the best of both worlds? This is an absolutely classic wedding day hairstyle choice! High impact and with endless of opportunity for personal variation, the half-up half-down is a gorgeously feminine style for a more traditional bridal look.
This hairstyle often features delicately crafted rosettes and also suits a more impactful poof feature that adds volume at the front, leading up from the forehead. The half up-half down can be worn in a relaxed, natural fashion but has the versatility to allow for a more formal look if desired.
The half up-half down is a great base for additional features such as braids, flower blooms and crowns, and other vintage and boho inspired looks.