The Ultimate Wedding Beauty Checklist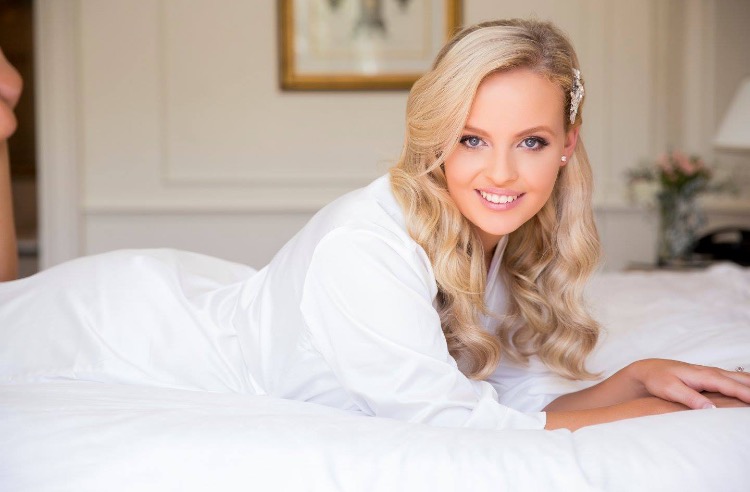 Everyone wants to look their best on their wedding day, but it takes a great deal of planning to get there. Here's a checklist to make sure you tick off everything you need for your wedding beauty look.
Start a Wedding Beauty Inspiration Board
One of the best ways to get the wedding beauty look of your dreams is to start collecting photos of styles you do and don't like. We'd recommend saving them to a Pinterest board so you can show your hair and makeup artist examples on your phone.
Visit a Dermatologist
Schedule in an appointment with a dermatologist at least six months before your wedding if you have any skin concerns you'd like to resolve. Your dermatologist can recommend a treatment plan of facials and powerful skin products to make sure your skin is glowing on the day.
Book Your Hair and Makeup Appointment
This is an obvious one, but make sure you book your wedding hair and makeup appointment as soon as your wedding date is set. You wouldn't want to find out your favourite stylist is already booked on your big day.
Book Your Hair and Makeup Trial
Once you've booked your hair and makeup artist, book in a trial before the actual day. This will give your hair and makeup artist a chance to trial different styles and hear your opinions on what you like best. It'll take the pressure off them, and the stress off you.
Make Changes in Advance
If you're planning any drastic changes to the colour or length of your hair, have it done at least a few months in advance. This way, if you're not happy with your bleached locks or your short haircut, there's still some time to get your hair back to a style you're happy with.
Get a Practice Fake Tan
We'd suggest having a fake tan a few months before your wedding day to test what shade suits you best. Fake tans take a while to fade completely, and there's nothing worse than applying fresh fake tan over build-up. So make sure you leave adequate time between testing different shades, and getting the actual tan before your wedding.
Have Your Eyebrows Waxed
Leave at least one week before getting your eyebrows waxed to let any swelling or redness settle before the big day. Make sure you mark this one in your diary, so you don't have to get an emergency wax a few days beforehand!
Decide on Lash Extensions
Decide on whether or not you want to add lash extensions to your wedding beauty look. If you're unsure about lash extensions, ask your hair and makeup artist for advice during your makeup trial.
Schedule a Manicure and Pedicure
Schedule a mani and pedi for the day before your wedding. This way you'll avoid any chipping, and you can focus on your hair and makeup (and enjoying yourself!) on the actual day. We'd suggest neutral nail polish colours for you and your bridesmaids.
Keep Stress Levels Low
To maintain that wedding day glow, make sure you let yourself relax in the week leading up to the wedding. Once the planning is done, book yourself in for a massage and a facial. And when it comes to your wedding day, pop the bubbles and have fun with your loved ones! Your hair and makeup artist will take care of the rest.