Wedding Guest Hairstyles You Can Wear At Every Wedding 
If you're attending multiple weddings in one year, it can be a dilemma deciding what to wear, let alone how to style your hair for each one. On top of that, you don't want to overdo it and outshine the bride! We've come up with a list of foolproof, stylish wedding guest hairstyles that will work for every wedding at any time throughout the year.
Deep Side Part
One of the timeless and simple hair trends to come out of 2019 is the deep side part. It's one of the most universally flattering wedding guest hairstyles to create, and is actually quite diverse. Not only does it give your hair instant depth, you can wear it a multitude of ways. Pairing a deep side part with a sleek low pony adds a touch of refinement. To create this look, make sure your part reaches the back of your head, and use a brush to slick down your hair into a low pony just above the nape of your beck. If you want to keep your hair free-flowing, all you need to do is create a deep side part, take a couple of bobby pins (plain or embellished) and fasten the hair that falls across your forehead. Alternatively, you can fasten the other side and secure your bobby pins behind your ear.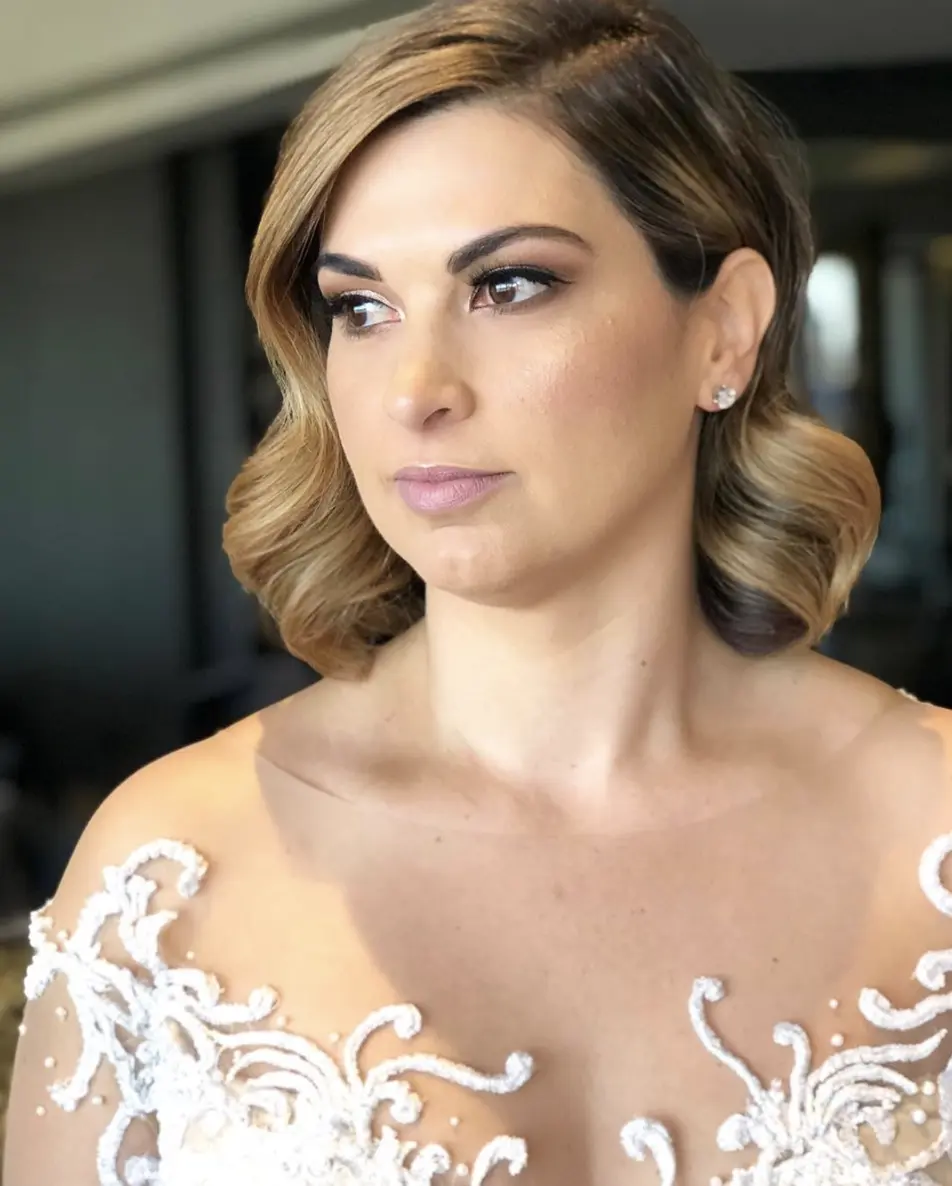 Messy French Twist
You can't go wrong with timeless wedding guest hairstyles like the french twist.  While this hairstyle is usually quite polished, we prefer a more "messy" version with loose strands. To create this look, start off by spritzing your hair with some texturising spray and tease the roots of your hair at the crown. Loosely sweep your hair to one side (up to you whether it's the right or left) and hold in place near the centre of your head. Pull out any small pieces of hair to frame your face. Secure your hair with bobby pins in an upward direction. Once secured, continue gathering your hair to your chosen side, take the ends of your hair and start rolling inwards until your reach the centre of your head.  You can add some extra volume to the crown and loosen the hair up a bit before securing the twist to the rest of your head with some more bobby pins.
Bun With Velvet Bow
If you thought hair accessories were big in 2019,  2020 will see them get even bigger. And, it's easy to see why accessories like oversized headbands and the velvet bow are sticking around: they level up the most basic hairstyles! Our personal favourite that works well as one of our top wedding guest hairstyles is a simple bun with a velvet bow (and a particularly chic look for Autumn Winter). It certainly adds a level of sophistication to any outfit. For an effortlessly chic look, style your hair in a messy low bun, tie the ribbon around it and make sure the bow sits at the top of the bun.
Classic Pony
Sometimes, simple is best. You can't go wrong with a classic ponytail at a wedding. It suits all hair lengths and hair types, and there are many variations to choose from – and you can start with a part of any type, a quiff, or slick it straight back. A sleek, low ponytail also works well for short hair, or take the pony high on the head for long hair – just make sure hair is straight, and neatly brushed. Alternatively, keep it soft with a voluminous ponytail mid-way up the back of the head, and a piece of hair to wrap around as the tie. Add a bit of boho to your ponytail with a side braid.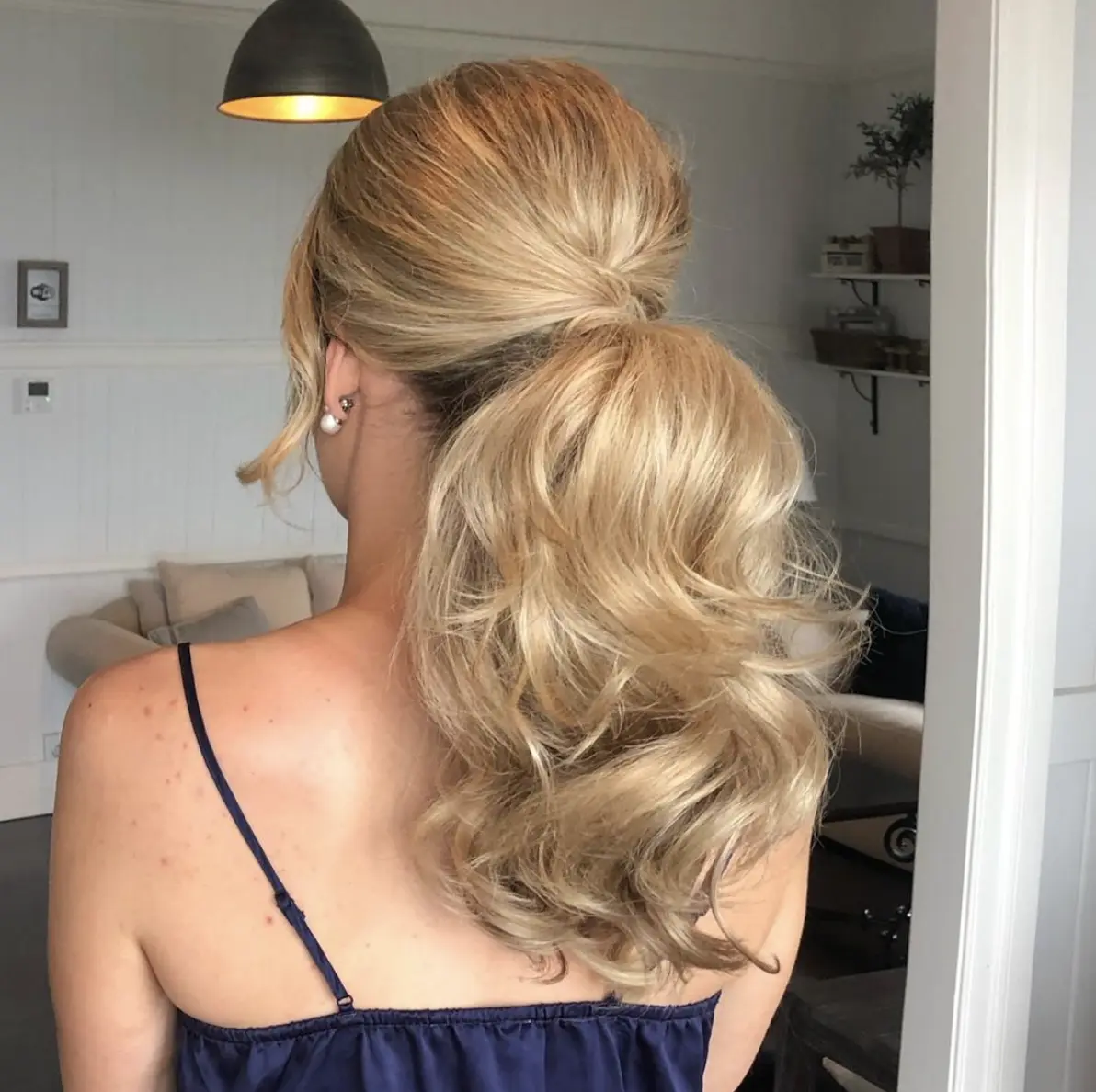 Ask Our Team to Create One of These Wedding Guest Hairstyles
These wedding guest hairstyles are pretty easy to recreate yourself, however, if you prefer a professional to create one of these updos or another hairstyle, we can help. Please get in touch to speak to book an appointment.